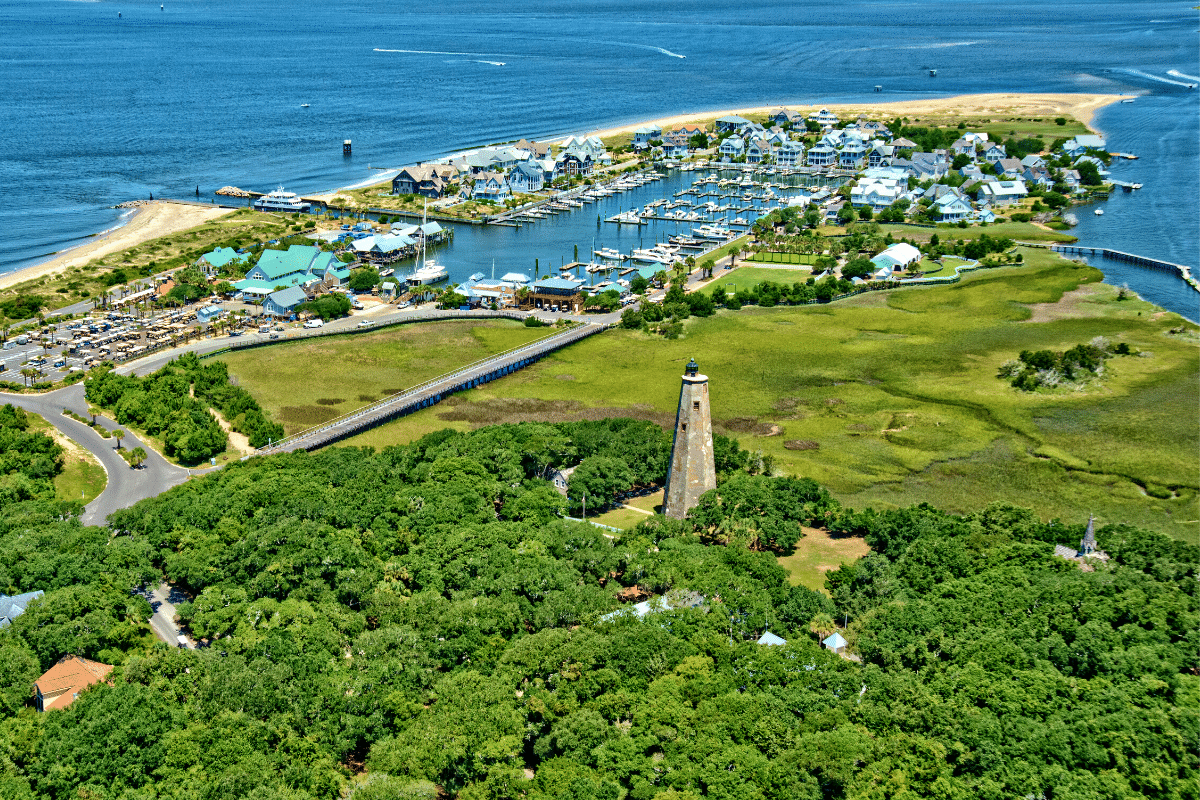 Many might think that Cape Fear was just a film starring Robert DeNiro and Juliette Lewis. On the contrary – Cape Fear is the region along the river of the same name. It's a sleepy little area in North Carolina offering plenty of rest, relaxation, and nature. Forget about life's modern stresses when you board the ferry bound for Bald Head Island. No motorized vehicles are allowed on the island – it's more than 10,000 acres, all protected lands. Imagine escaping to the calm and quiet peacefulness of Bald Head Island.
With such a bold name, it shouldn't be surprising that this island does things a bit different than on the mainland. Locals enjoy a subtropical climate, more nature preserve than residential area, and beautiful, historic homes with a style all their own.
Now, this island isn't large by any means – but that's why it has such charm. To walk from the ferry all the way to the furthest point on Cape Fear takes only an hour. Along the way, you'll come across homes that are quite eclectic.
On Station House Way, aside from having a front-row seat to the great Atlantic Ocean, you'll discover opulence – grand mansions straddling Station House Way on the eastern side of the island. And you can rent most of these homes, complete with beach and dune access. Just imagine hearing the swells and wave crashes right in your living room.
And if you enjoy exploring and photographing old lighthouses, Old Baldy Lighthouse is an incredible stone structure perfect for capturing. Get off the ferry at Lighthouse Landing and check out the ample shopping district and the many accommodations, from hotels to vacation homes, and even charming little fishing huts on the banks of neighboring creeks.
There's something on Bald Head Island for everyone. Ready to start discovering the destination Bald Head Island?