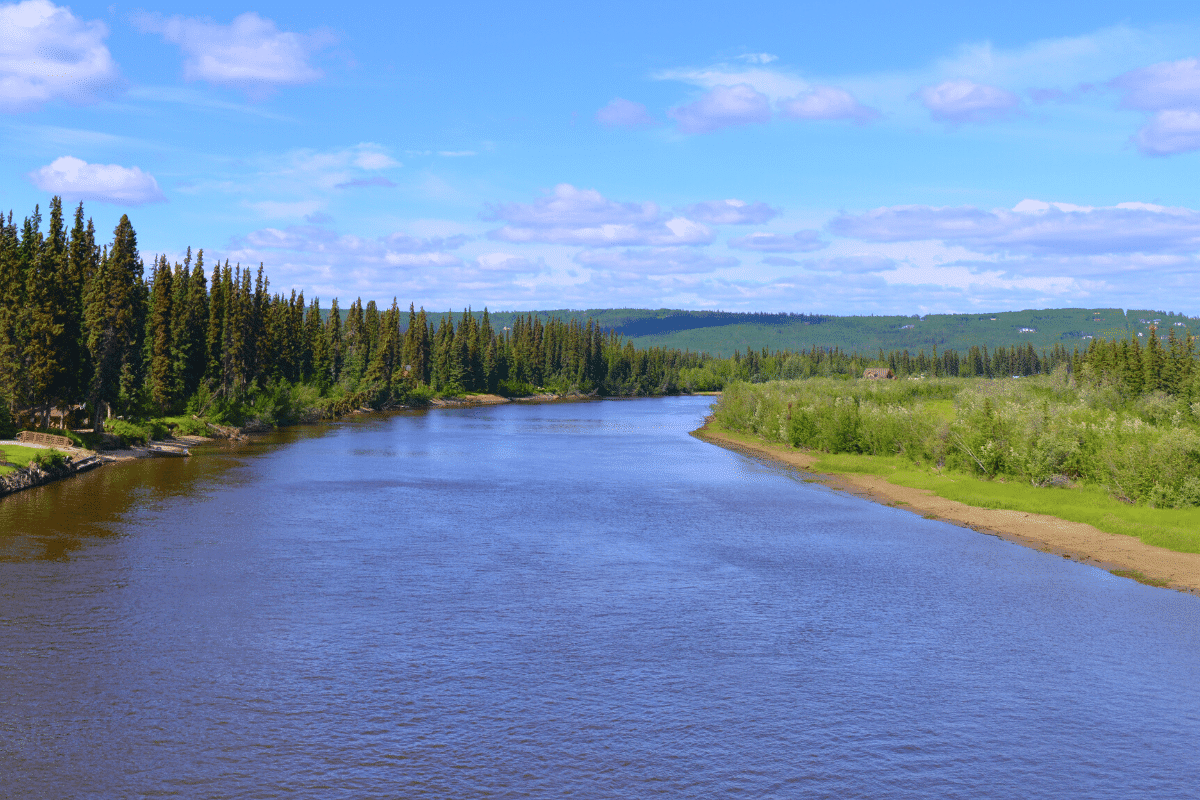 The Interior of Alaska is really the last true frontier, perhaps rightly so, as Alaska's state moniker is The Last Frontier. Catch a glimpse of the sparkling lights of the northern sky above an endless, nearly uninhabited land promising untold adventures for those with the fortitude to cross it.
You'll see that same hardiness in those who call this land home. Come here for the rich wildlife, curious history, panning for gold, and summertime sunshine that lasts throughout the night. For all those destinations promising unbeatable hiking, not one comes close to what you'll find in Alaska's Interior.
Fairbanks, a city through and through, bustles with activities and attractions, whereas the lesser known communities in the Interior haven't changed much at all with time. At the Morris Thompson Visitor Center, you can clearly see how the past meets the present – how both are forever intertwined in these parts, affecting and directing the lives of those who remain. There was a time when Alaska's indigenous communities were sent away to schools. This no longer is the case, and today's villages in the native communities are thriving. They have their own educational systems, tinged by a blending of today and tradition. Nearly 150 miles outside Fairbanks is Fort Yukon, the state's largest village of Athabascan peoples with just under 600 residents.
While people still pan for gold, a different type of "gold rush" occurs today – Prudhoe Bay's oil fields snake through Alaska's Interior down to the port at Valdez. Richardson Highway, which began as the trail used by gold rush enthusiasts now parallels the pipeline. Whether it's "black gold" or the actual golden stuff, gold is still gold in Alaska. In Fairbanks, you'll find Fort Knox Gold Mine, which produced double the gold it did back before World War II. Alaska's Interior is alive with the buzz of gold rush fever – whether it's a one-man show or full-scale operations, they've geared up – ready for the new era that's upon us.
If the idea of a wild frontier and the possibility of golden riches entice your heart, come see what Alaska's Interior has to offer you.