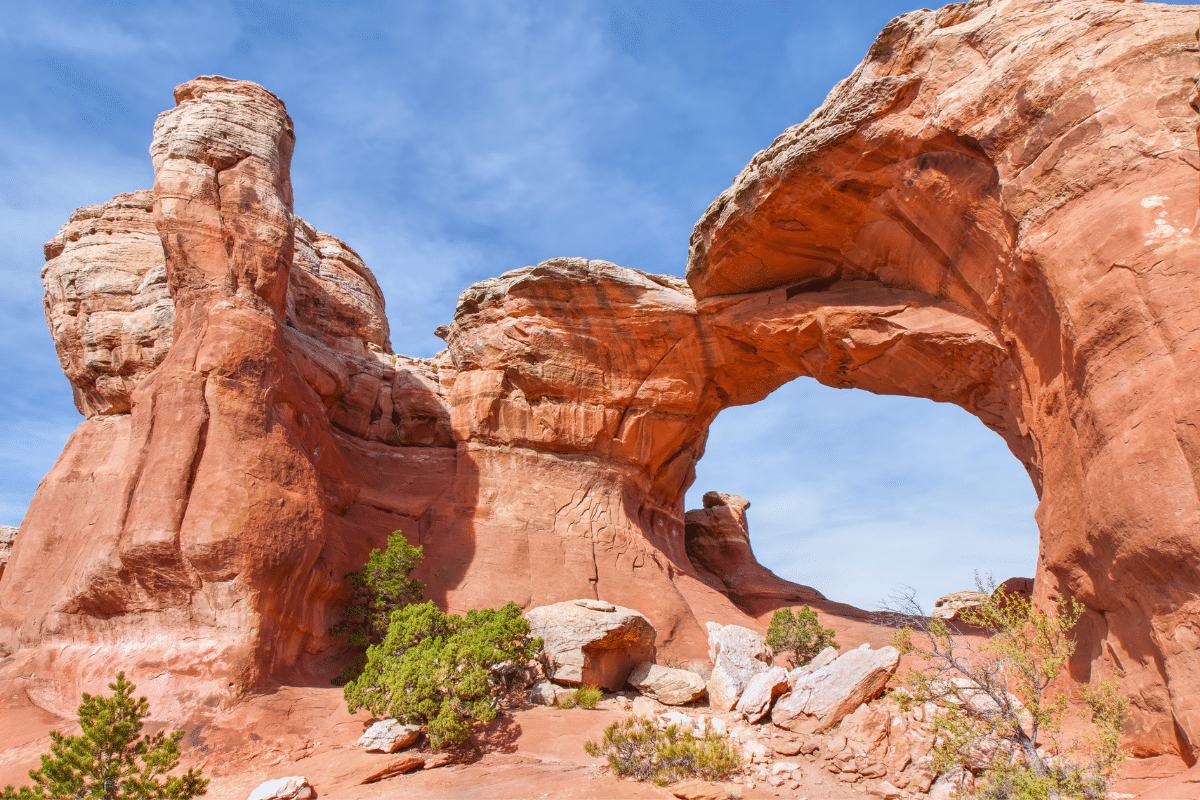 *Before you plan your trip to Moab, Utah, be sure to contact park rangers regarding open status and camping availability.
While Arches National Park in Moab, Utah officially earned park status in 1971, this is a park that took millions of years to form. The "arches" that give this popular park its name have delighted visitors throughout the years. In life, you might think you're a big shot, but this park's sheer magnitude will remind you just how small we really are in the grand scheme of things. Though it happens gradually over time, this park is in a constant state of flux as winds and weather slowly change these delicate formations.
Arches National Park is located in Utah's 'high desert' – some elevations are over 5,600 feet above sea level. The park contains more than 2,000 natural arches made of the region's delicate sandstone. As you make your way through, the layers in the rocks tell the story of geologic events, erosion, and other natural events occurring over millennia. It's a popular place for families.
If you enjoy hiking, Arches is a hiker's dream. There are many trails to choose from, each with their own varying difficulty levels. Some trails can be walked in just a couple of hours and are great for families – other trails are for the more advanced hiker and can take 12 hours or more.
But not to worry – if you're not an avid outdoorsy type, you can also explore the park in your car. There are nearly as many miles of scenic drive as there are hiking trails, all of which offer magnificent views of the most incredible arches and other rock formations you'll find on the planet, including Delicate Arch Viewpoint.
The weather at Arches is a definite part of your trip planning. The winters are brutally cold – the summers, hot and dry. The temps can swing as much as 50 degrees – in one day! But the wildlife of Arches doesn't mind. They've adapted over the eons to survive in these conditions – many of the species found at Arches are found nowhere else in the world.
There are 50 camping sites in the park, most of which have full accommodations. Call park officials at 435-719-2299 or visit Arches National Park website for full park information.