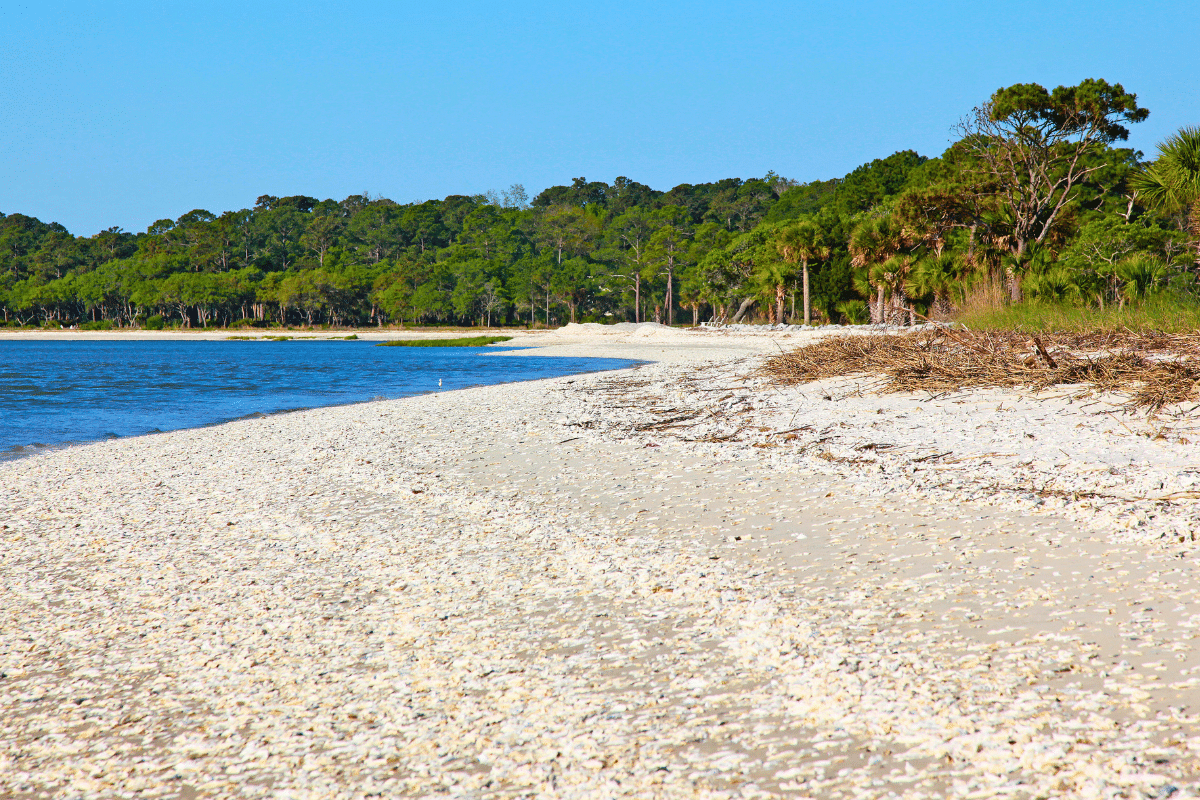 Daufuskie Island, accessible only by boat, is a sanctuary of Southern luxury and old-world charm. Nestled between Hilton Head Island and Savannah, Georgia, this secluded locale is a treasure trove of natural beauty, elegant accommodations, and distinctive experiences. It's a place where the antebellum South meets modern comforts, all set against the tranquil backdrop of maritime forests and meandering tidal creeks. An oasis of seclusion and southern sophistication awaits on Daufuskie Island, SC.
Where to stay on Daufuskie Island
Accommodations on Daufuskie Island often blend rustic charm with contemporary opulence. Picture staying in a beachfront cottage with vaulted ceilings, wood-burning fireplaces, and wrap-around porches overlooking the Atlantic. Handcrafted furnishings and local artworks lend each property a sense of individuality, while upscale amenities like private chefs and in-room massages make your stay a sublime experience.
Where to dine on Dafuskie Island
On an island with no chain restaurants, dining becomes an intimate affair. Indulge in a candlelit dinner at a historic farmhouse converted into a fine dining establishment. The menu features locally-sourced ingredients—seafood freshly caught from the surrounding waters, and organic produce from island farms. The fusion of traditional Southern flavors with modern culinary techniques offers a dining experience that's comforting, innovative, and one-of-a-kind.
What to do on Daufuskie Island
Exploring Daufuskie is an adventure in luxury. Guided eco-tours take you through the island's untouched forests and along its pristine beaches, all while educating you about the island's rich history and diverse ecosystems. If you're a golf enthusiast, you'll find Haig Point one of the most beautiful, professional-level courses you've had the opportunity to play on, complete with ocean views and lush, rolling fairways. For those who want a more leisurely experience, horseback rides along the shore at sunset or private boat cruises through the Lowcountry offer an idyllic way to see the island.
The island's soul lies in its culture
The island is not just a feast for the eyes and palate but also for the soul. Explore local art galleries showcasing the work of residents, or participate in a traditional Gullah storytelling session. The cultural experiences on Daufuskie are as enriching as they are unique, providing a deep connection to the history and spirit of the island.
Daufuskie Island offers an unparalleled experience of Southern luxury. From stunning natural landscapes to unique lodging options, it's a place where you can truly escape the hustle and bustle of everyday life without compromising on comfort or quality. It's not just a destination— it's a lifestyle of elegance with the added warmth of Southern hospitality. An oasis of seclusion and southern sophistication awaits on Daufuskie Island, SC.