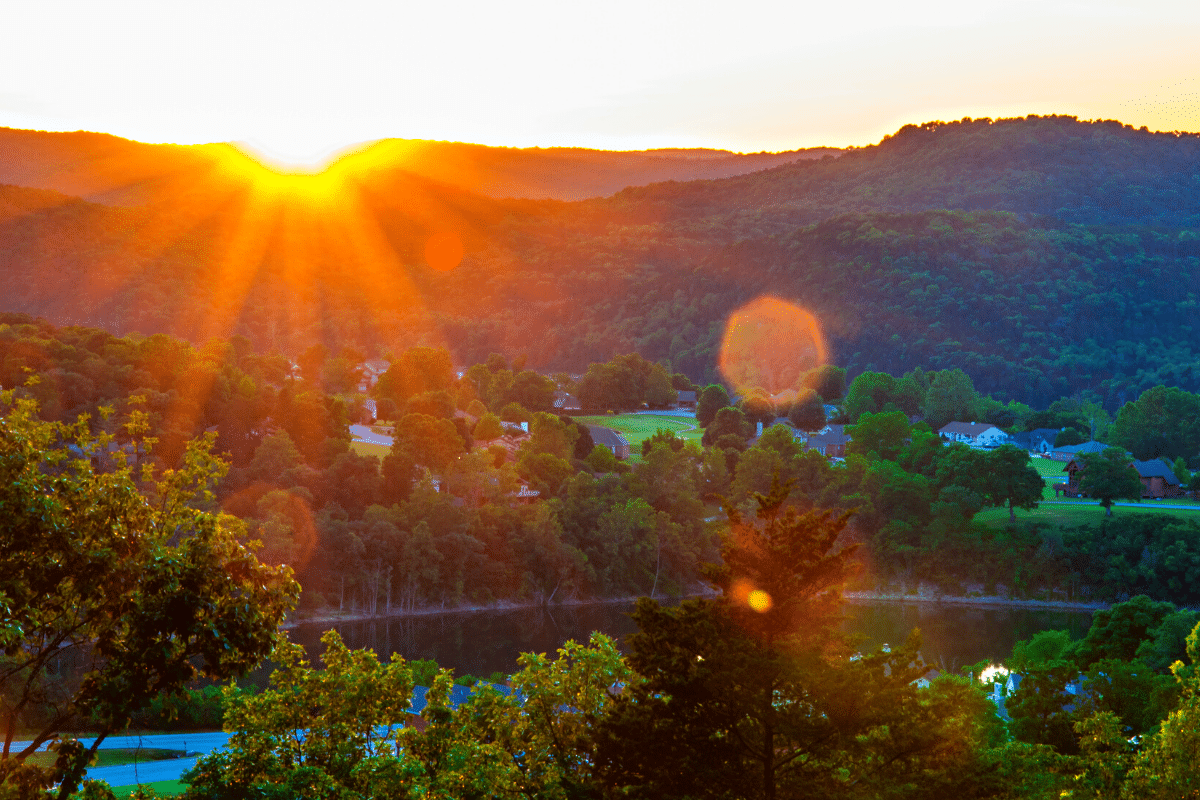 Finally, it seems we've stumbled across something the left and right appear to agree on. Enter: Eureka Springs, Arkansas. The two bookends of a lengthy spectrum – conservative Christians and progressives in the LGBTQ community – are the two largest tourist sectors descending on Eureka Springs each weekend.
Harmoniously, they stroll the same narrow, hilly avenues; check out the same art galleries; and sip their lattes in the same, comfy cafés. They relax in the same impressive lobbies of historic hotels.
And yet, it's as though you've entered a whole new world. These two groups, who are normally completely at odds with each other, coexist here amicably. This lush hamlet in the Ozarks of northwest Arkansas, things haven't changed in over 50 years.
It's this unique dynamic that makes Eureka Springs an exciting place to see. It even inspired a documentary in 2018 – The Gospel of Eureka – which explored how these two personas intersect, overlap, and coexist. While poignant at its heart, the documentary also showed just how funny this overlap is. The question is – what made Eureka Springs so unique?
Like many vacation destinations, the pull of a spot can ebb and flow throughout the years. In the late 1800s, natural springs with healing properties were discovered and the town quickly became a health destination. This wellness retreat continued for 40 years and many businesses prospered. When automobiles became popular, however, Eureka Springs' skinny streets could not compete and the town experienced a recession which grew worse during the Depression. By the time the 50s rolled around, there were only around 700 individuals calling the town home.
It wasn't till the 60s that the town's current vibe becomes more understandable. There was a full, counter-cultural revolution underway. The town began drawing more and more "hippies", a great many who identified under the LGBTQ umbrella. It was during this decade that a far-right activist, Gerald Smith, bought a piece of land just outside the town's center. He constructed a nearly 70-foot-tall status of Jesus Christ and an over 4000-foot amphitheater. Smith hired actors to recreate the story of Jesus, leading to an influx of Christian visitors and they haven't stopped coming since.