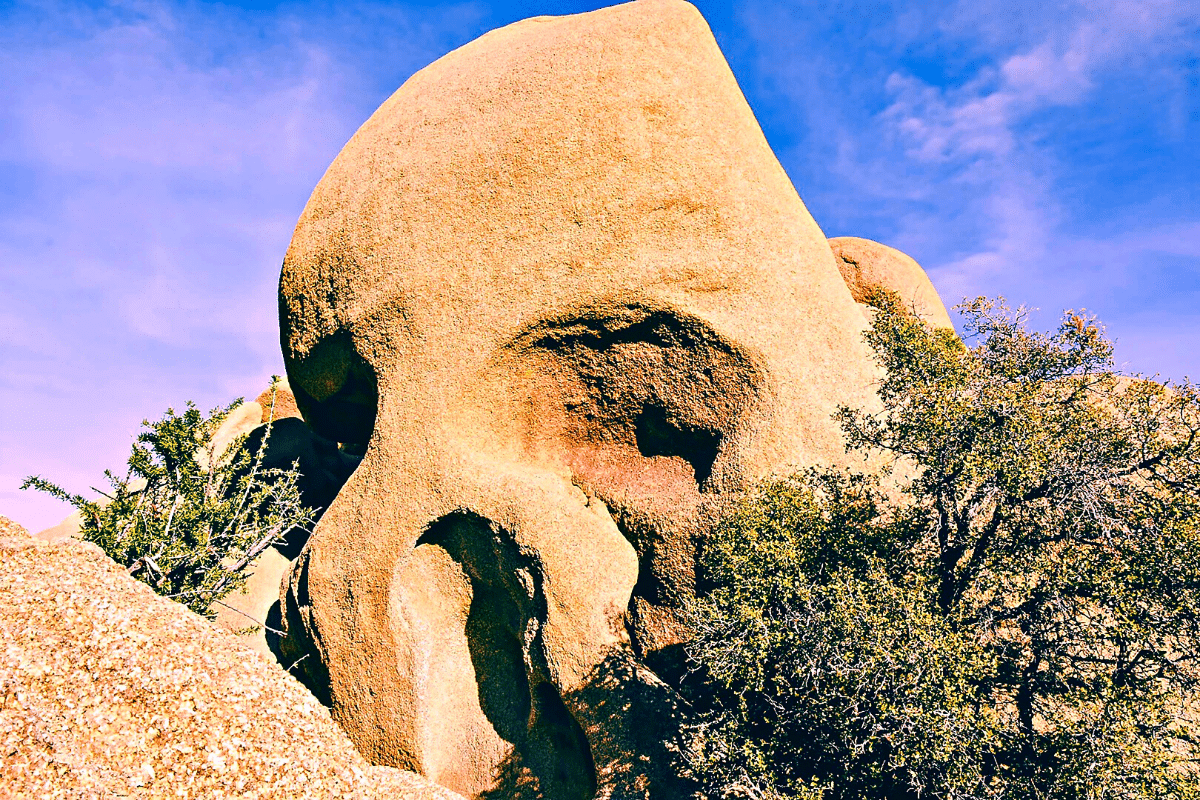 Winter is one of the best times to visit Joshua Tree. The weather is cooler than during the summer when temps can reach into the 100s – it's near the Mojave, after all. Plus, there are not as many visitors from December through May, so you can practically have the park to yourself.
Joshua Tree National Park is named for a species of trees that are here in abundance. But these are not the only kinds of trees you can see here, especially if you hike the Ryan Mountain Trail.
And hiking is one of the most fun things to do here. The moderate Ryan Mountain is much easier to complete in the winter than when the temps are soaring. The hike takes about two hours and has a 1000-foot elevation change. The top offers some pretty impressive views of this national park and its surrounding mountains.
Another fun hike is up to Skull Rock – which looks just like it sounds. It's less than a 2-mile hike roundtrip and it makes for a cool Instagram post.
If you enjoy stargazing, there's nothing quite like the light pollution-free zone where you can take in the cosmos. You'll find several glamping locations within the park and inside this zone, making for a one-of-a-kind getaway.
Whether you plan on staying in-park or out, the shuttle service operates within the park from 8:00 am to 9:00 pm. You can catch it from or to two separate locations outside Joshua Tree National Park (at the Transit Center and the Oasis Visitors Center) and then hop to your accommodations, whether you're staying inside the park or out. You'll find plenty of options regardless of your tastes.
So, what are you most looking forward to while visiting Joshua Tree National Park in the off-season? The hikes? The glamping under a star-filled sky? The Instagram-worthy scenery? Let us know! We look forward to seeing you there!