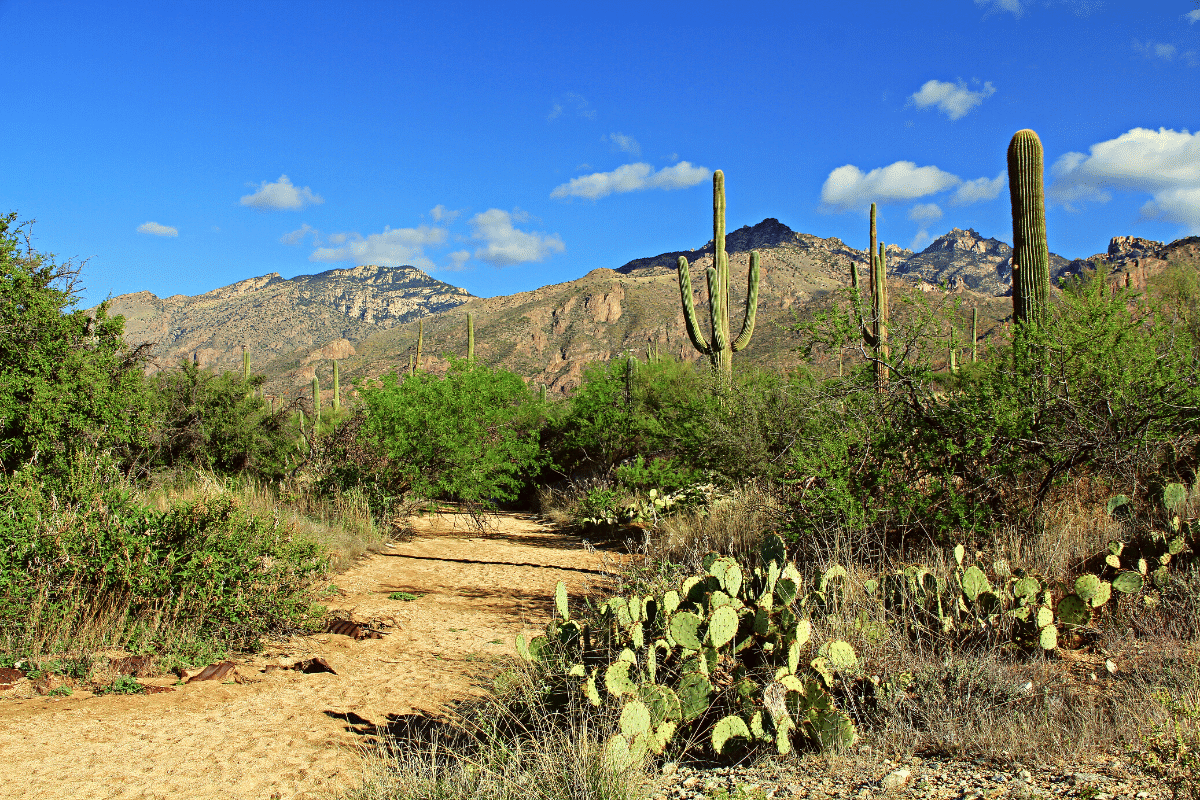 Arizona is known for its sunshine and high temps but also for the city of Phoenix. This might be the most well-known city in the state, but it's just under two hours away from another Arizona city – Tucson. We recommend you scrap Phoenix this year and hike in Tucson.
Tucson offers everything that Phoenix does but with fewer residents and more inviting natural scenery. Tucson also is the best spot in the United States for authentic Mexican cuisine and, if you typically endure Midwest winters, you'll be happy to know Tucson has splendid temps throughout the winter.
You'll find multiple things to do within the city limits, but the actual draw of the city is what skirts its edges – the Sonoran Desert. It's one of just a handful of places around the world where you can see saguaro cacti. You'll find them in Saguaro National Park in Tucson. So, let's take a look at the top hikes in the park.
The panoramic Bajada Loop is a 6-mile drive that leads to some of the parks best hiking trails. At each trailhead you'll find ample parking space.
About six minutes into the Hugh Norris Trail, to the west you'll see a ton of saguaro – if you catch this spot at sunset, have your camera ready.
The Valley View Overlook is less than a mile roundtrip. It's also one of the easier trails. There are signs that direct you to the exit and relatively no altitude or terrain changes. Aptly named the "overlook", you'll enjoy a breathtaking valley of cacti below.
The hike to get to the picnic area on Signal Hill is just over a quarter-mile. You'll be met with ancient petroglyphs as old as 800 years, created by the Hohokam peoples.
Finally, just 15 minutes outside Tucson you'll find Colossal Cave. It's not only beautiful, but it sports an interesting history. History tends to repeat itself but not always how you'd think.
Around 900 AD, the Hohokam peoples once used Colossal Cave as a shelter temporarily. It was again used as "shelter" in the 1800s, only this time it was a hiding place for outlaws running from something.
So, these are reasons you should scrap Phoenix this year and hike in Tucson, instead. See you there!