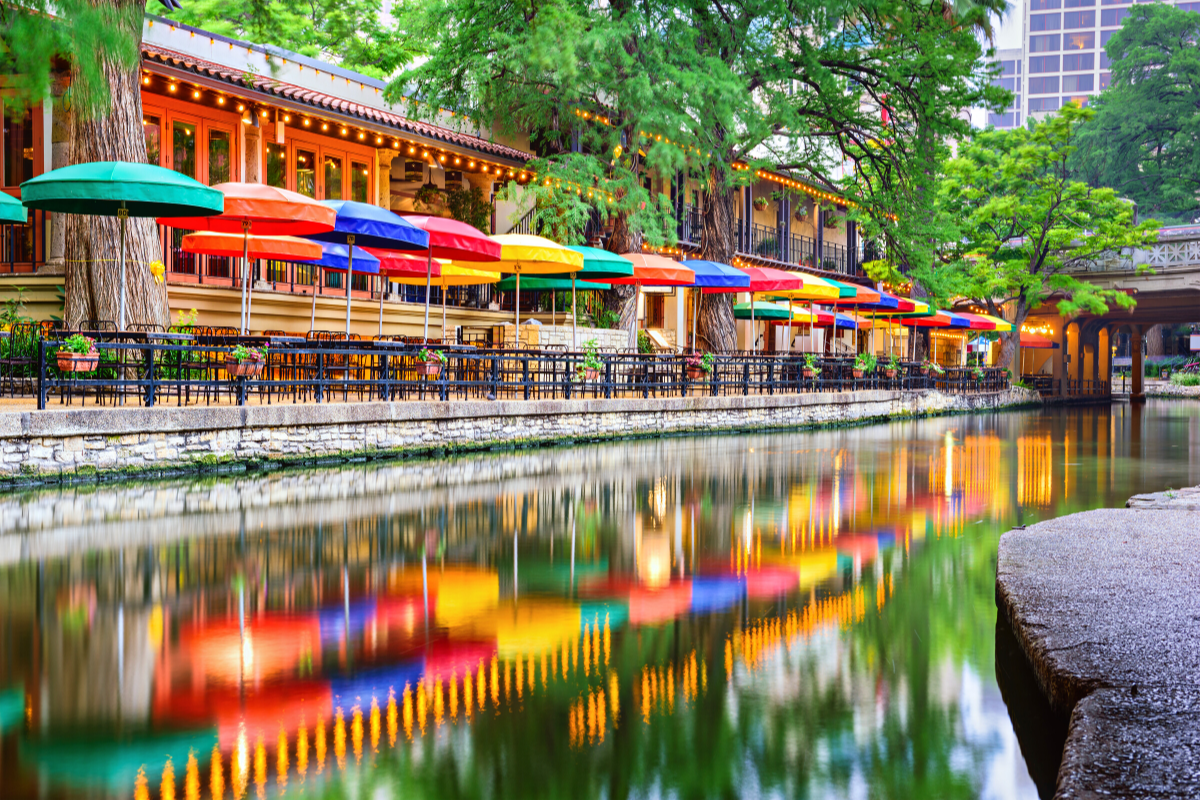 Winter in colder regions is the time to head south to warmer weather, ample activities, and less – or no – snow. Texas is a fantastic place that fits the bill. We suggest you get away to San Antonio when northern weather turns chilly.
San Antonio is one of the most touristy cities in the state, but if you're looking to get away, don't let this deter you. The city has the epitome of the Southern climate and the town's charms make it the perfect winter destination.
San Antonio is about halfway between Houston and Austin and, while San Antonio is much smaller than these mega-cities, the San Antonio vibe preserves the small town vacation ambiance. San Antonio also has an interesting history – it was the first settlement to be chartered in the state, so just imagine all the historic sites you can visit, such as:
The Alamo
Riverwalk
San Fernando Cathedral
And several missions
And that's just a few attractions you'll find in the city.
Even in the winter, San Antonio rarely gets below 60 degrees, and casually strolling the riverbank is one of the best ways to while away an afternoon or evening with friends. The riverside area has charming architecture, fine dining, chic shops, and even the occasional street musician. At Christmas, this charm is accentuated by the holiday lights.
Whether you only have a weekend or you're staying for a week or longer, you'll spend hours enjoying the stark contrast between nature and city, bustle and quiet. San Antonio is one of those cities you can really find it all.
For accommodations, the Hilton Palacio del Rio is the place to be. It's located in the heart of downtown and solo travelers and families of all ages will enjoy this location.
Rooms easily accommodate two to four people, so it's perfect for solo travelers or small family groups. Each room offers air conditioning, coffee pot, flatscreen televisions, and access to the swimming pool, gym facilities, and some of the rooms have epic balconies overlooking San Antonio proper. If you're short on time, staying here in the downtown of San Antonio is your ticket to the best the downtown has to offer.