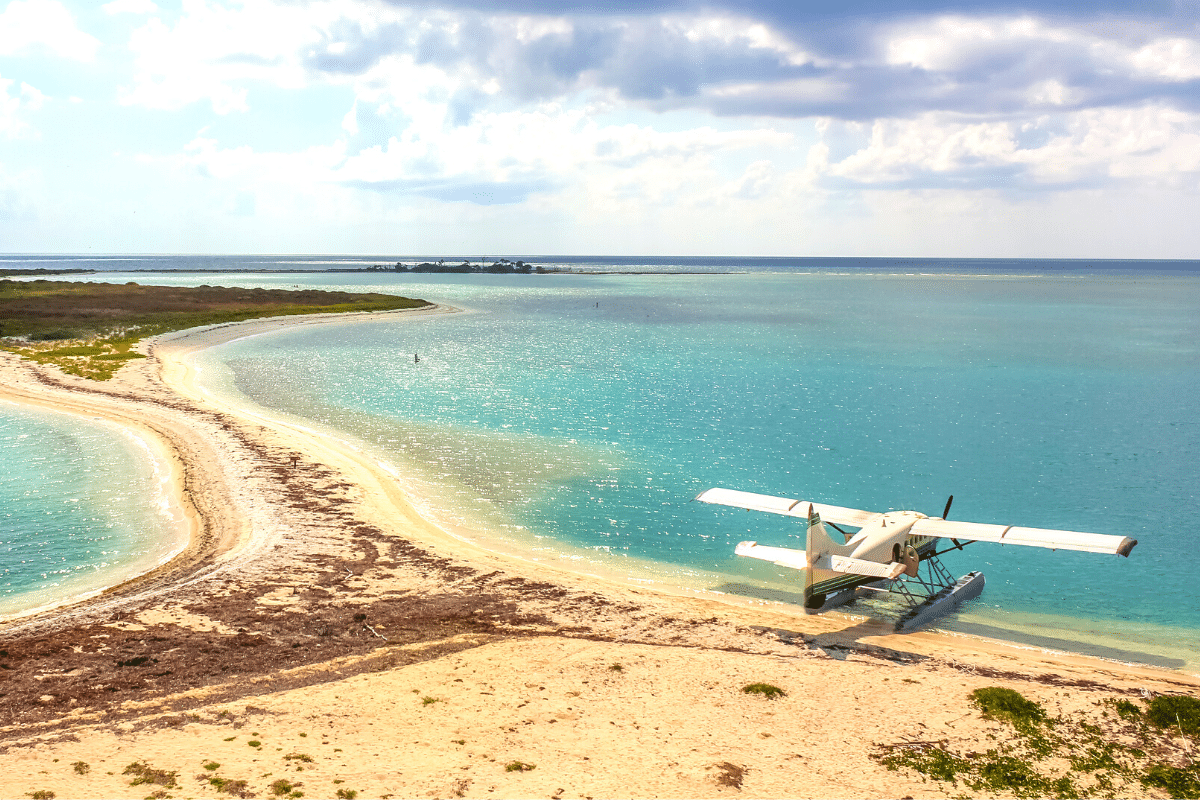 Let us recommend to you some of the quietest beaches in the United States. These beaches are some of the nation's best kept secrets – hopefully they remain this way.
Dry Tortugas
At Dry Tortugas, Florida, one of the reasons it's such a secret is because of how you must travel there – by boat or seaplane. Dry Tortugas is just 70 miles out from Key West. The islands were first discovered in the 1500s by Juan Ponce de Leon. He named the islands after the numerous turtles he found there. Now a national park, Dry Tortugas offers a glimpse into history and the present day – Samuel Mudd once called Fort Jefferson home and the beaches have many abandoned boats from Cubans who sought asylum. Of all the solace here, the best activity has to be the snorkeling – it's epic. Fort Jefferson's walls offer shelter to multiple aquatic species, even barracuda.
Carova Beach
Due in part to the wild success of the Netflix show, North Carolina's Outer Banks aren't quite so quiet as they once were – but at Carova Beach, serenity still survives. Carova Beach is the Banks' most northerly escape, still quiet because it's just about as far as you can go. No hotels exist on Carova, no stores – just wildly lavish vacation homes. You'll need a 4×4 to get there, too, as the roads aren't really roads at all, just the sands of the banks. Knowing there's nothing but beach, visiting here is really all about the quiet and the beach itself – 11 whole miles of pristine shoreline that's pretty quiet even in the height of the summer break. The waters are always warm, there's always a bit of surf, and plenty of peace in case you want to do nothing but stare and think. But perhaps the most breathtaking aspect of Carova is the wild horses. Wild mustangs roam this island freely and make for incredible photo ops, but be mindful – these horses are feral, so be sure to maintain your distance.
Olympic Coastal Beaches
Finally, remember when you rewatched Goonies as an adult? Seeing those beaches again for the first time probably made you think – how did I not notice this beauty before? The beaches in the movie are from the over 70 miles of Olympic coastal beaches. If you'd rather stay in a bit more luxury than camping on the beach, Kalaloch Lodge is a must.
If you are looking for beaches that aren't over-crowded, you can add these quietest beaches in the United States to your travel itinerary.