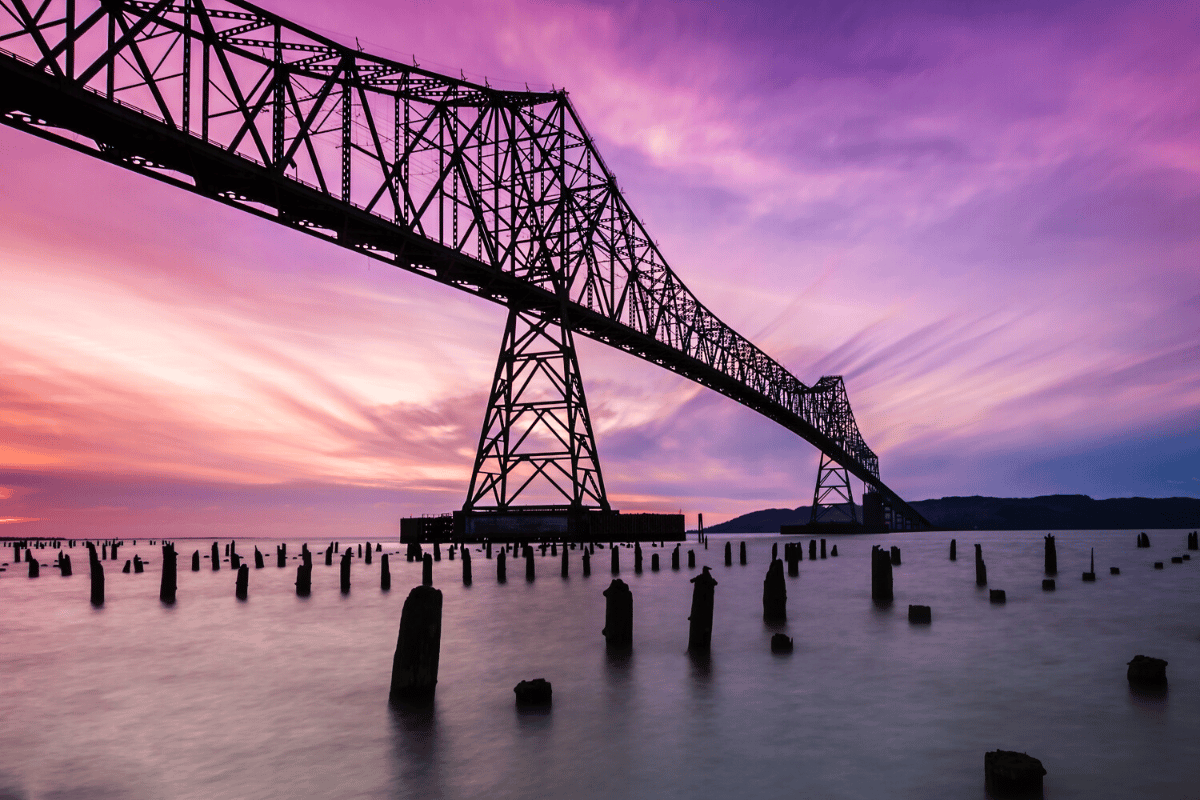 Feeling a bit like wandering the Oregon coast? See the best of Oregon's coast in these 2 towns just 5 miles apart. The towns that dot the Pacific's shores are so incredibly welcoming to guests, but none are quite as welcoming as the two cities that share opposite ends of the Astoria-Megler Bridge: Astoria and Warrenton, Oregon.
Astoria and Warrenton are just 5.5 miles apart, separated by the Columbia River. The river and the people who've made this region what it is are memorialized at maritime museum on Marine Drive in Astoria. Maritime history, science, and steam travel exhibits can be found inside, and moored in the Columbia River directly behind the museum is a lightship that no longer in service.
Astoria is also known as Little San Francisco thanks to its stunningly maintained Victorian-style architecture. The Flavel House was designed in the architecturally detailed Queen Anne style and remains one of the most remarkably preserved examples of the style in the entire Pacific Northwest. Now a museum open to the public, the home and grounds encompass a whole city block. This is in the heart of downtown, so if you're looking to get away from the crowds and enjoy a more laid-back, leisurely day, hike the Historic Astoria Loop. The scenery is packed with beautiful vistas, mountain views, and some of the most stately mansions in the region. If you've ever wanted to spend the night in a home like this, check out Clementine's B & B on Exchange Street.
All throughout the historic downtown of Astoria, there are plenty of shopping opportunities, whether you're looking for simple souvenir trinkets, clothing, or even skin care products.
Dining wouldn't be complete without a mug of locally brewed beer. Astoria and Warrenton have several, which can make it tough to choose. Astoria locals love Fort George Brewery and Buoy Beer Co. Fort George is located downtown, while Buoy Beer is down by the river. Just across the bridge in Warrenton is Altered Suds — their brews and their burgers are worth a stop. The Commodore Hotel is a hip place to lay your head during your stay and since it's right up the street from Fort George, you can sample the local brews and not have to worry about driving back to your room.
There's always something new to discover and favorite memories to return to in the Astoria-Warrenton area.