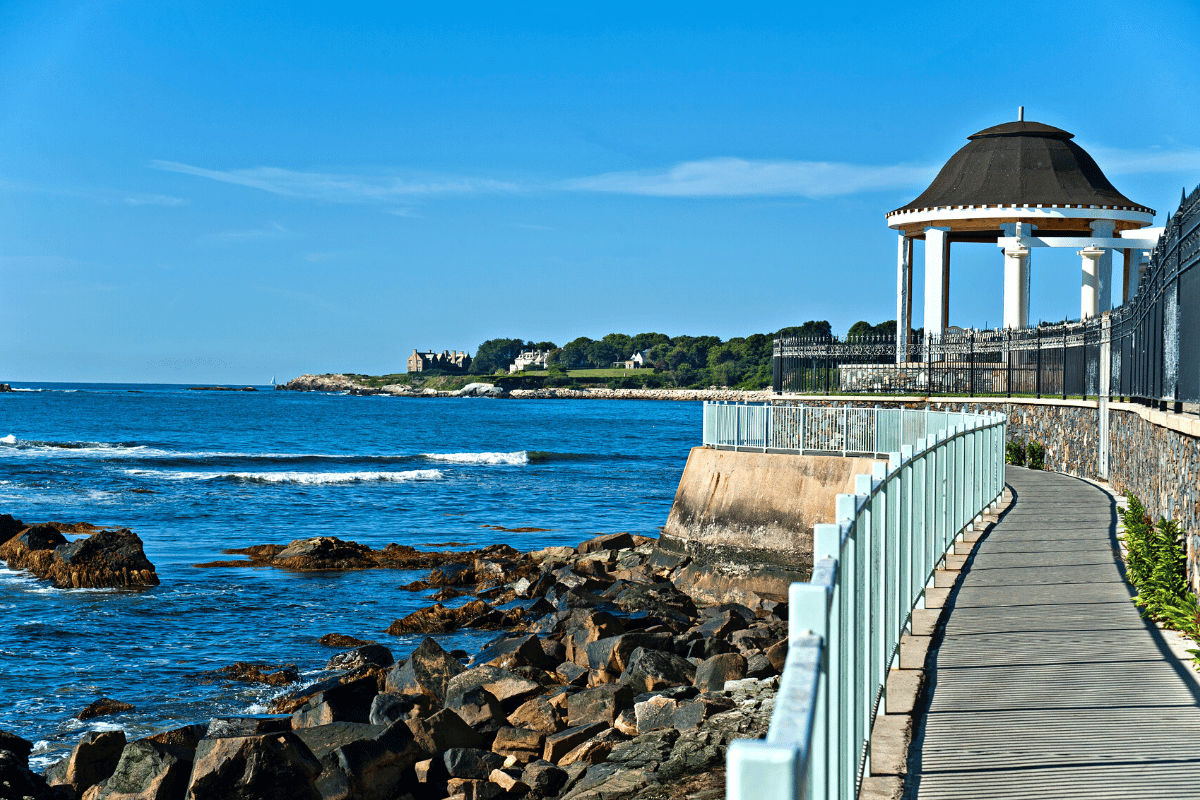 While the novel was set in 1920s Long Island, The Great Gatsby could very well be at home in Newport, Rhode Island. Newport might be known for its extravagance and lavish mansions once graced by families the likes of the Vanderbilts and Astors, but aside from this luxurious exterior, there's a surrounding Newport that's a bit more down to earth, offering a host of activities and places to see.
Back in 1881, a club called Newport Casino hosted the very first tennis tournament. The Newport Casino would eventually become known as the Tennis Hall of Fame, and that tennis tournament would become the U.S. Open, which today is played on actual tennis courts in Flushing, Queens, New York, rather than on the lawns of the Newport Casino Club. But — those original grass courts? They still exist and are open to the public.
And speaking of the Gilded Age, the mansions built by the likes of John Jacob Astor and Cornelius Vanderbilt were all built overlooking the ocean. You can see them along the 3.5-mile paved trail known as the Cliff Walk. Open daily, you can see what the lavish lifestyles of these magnates must have been like from the opulence still present in the homes they devoted their lives to build. Over the years, structural damages were sustained to the Cliff Walk, and detours are in place from Naragansett to Webster Street.
Perhaps the greatest of the mansions is the Breakers. Cornelius Vanderbilt's son, Cornelius Vanderbilt II, spent two years building the home from 1893 to 1895. But the home was merely his "summer cottage". The home itself is over 125,000 square feet and situated on more than 13 acres. The home and acreage are open to the public on a daily basis and self-guided tours are allowed.
From the Cliff Walk, you'll see the Rose Island Lighthouse. If you've ever wondered what it must have been like for yesterday's lightkeepers to live within the lighthouse, you can make a reservation to spend a night at the lighthouse, situated on 18 acres on an island out in Narragansett Bay.
Where will you begin your Newport adventure?