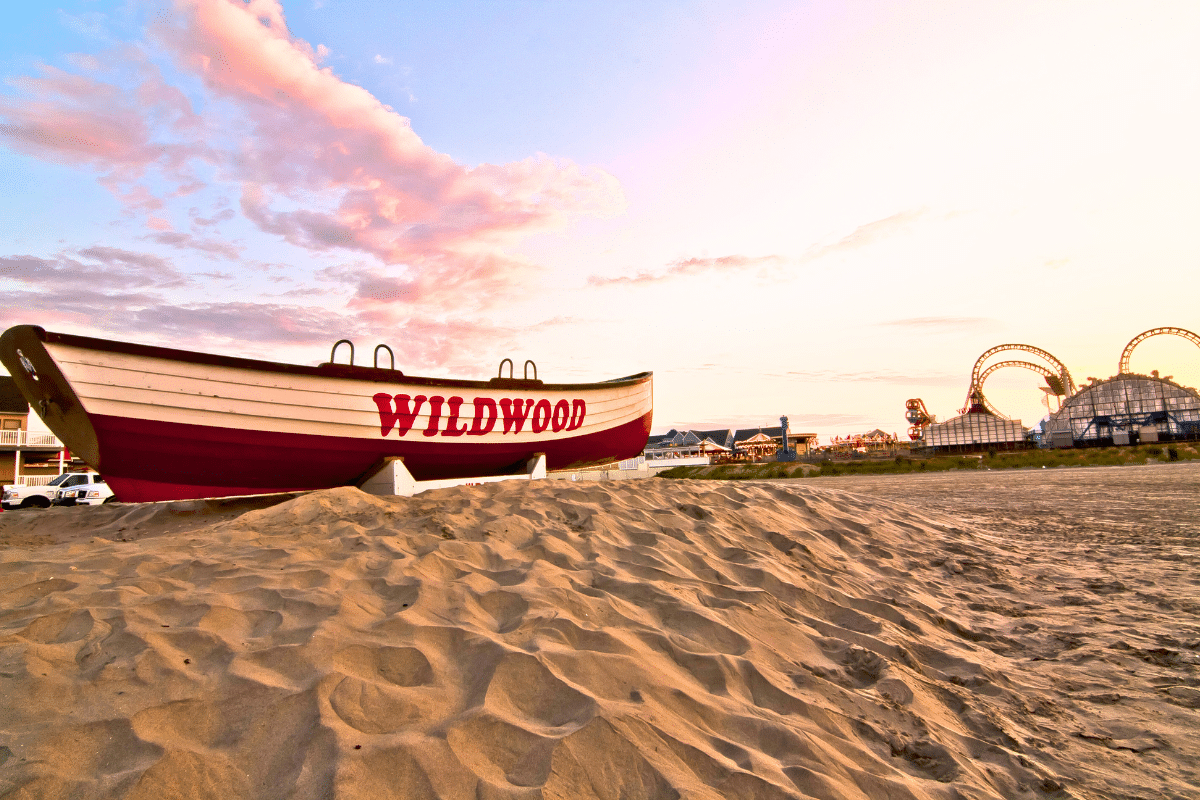 Nestled along New Jersey's Southern Shores, Wildwood is more than just a beach town—it's an emblem of opulence, architectural splendor, and a haven of the extraordinary. The wild opulence of Wildwood is a vacation you should not miss out on.
As the crown jewel of the Wildwoods cluster, the town exudes a magnetic allure, most prominently displayed on the famed Wildwoods Boardwalk. Here, you'll find an eclectic mix of high-end amusement parks, artisanal souvenir shops, and gourmet salt-water taffy stands. But that's not all. From aquatic adventures to vibrant nightlife and a year-round lineup of upscale events, Wildwood offers multiple experiences worthy of an elite lifestyle.
Best Time to Visit the Wildwoods
While the summer season—especially July and August—may attract the most visitors, those in the know opt for an early fall stay. This period offers an exclusive experience with events like the Wildwood Irish Weekend and the Boardwalk Classic Car Show. Booking in advance, particularly for the summer months, is highly recommended to secure a premium vacation rental. Come winter, the town transforms into a Yuletide wonderland during the Wildwoods' Family Holiday Celebration—a festive extravaganza that combines tradition with luxury.
The Beaches, Piers, and Lavish Boardwalk of the Wildwoods
Wildwood's white-sand beaches aren't just ordinary stretches of sand; they're expansive paradises that set the stage for an unforgettable summer. Whether it's lounging on your bespoke chaise or taking a serene dip in the Atlantic, these beaches promise unparalleled luxury. Want more? Head over to one of the town's four prestigious amusement piers. Take, for instance, Morey's Pier, where the roller coasters are not just rides but experiences crafted to quicken your pulse in the most delightful way. And let's not forget Raging Waters—an exclusive park promising loads of aquatic fun.
Navigating these attractions is an experience in itself, thanks to the Sightseer Tram Car—a mode of transportation that marries style and convenience, allowing you to explore Wildwood's triple threat of beach, boardwalk, and piers in utter sophistication.
Cape May Just Beyond Wildwood
Beyond the glamorous confines of Wildwood, your lavish getaway is also a golden key to explore the broader Cape May County. A short, 20-minute drive along the Garden State Parkway leads you to Cape May, a town so steeped in history and Victorian grandeur that it's designated a National Historic Landmark. Explore the twin paradises of Seven Mile Beach—Avalon and Stone Harbor—each offering their unique blend of charm and luxury.
So, pack your designer luggage and get ready to indulge in the best that Wildwood has to offer. The wild opulence of Wildwood isn't just another vacation—it's an experience curated to enchant your lavish tastes.