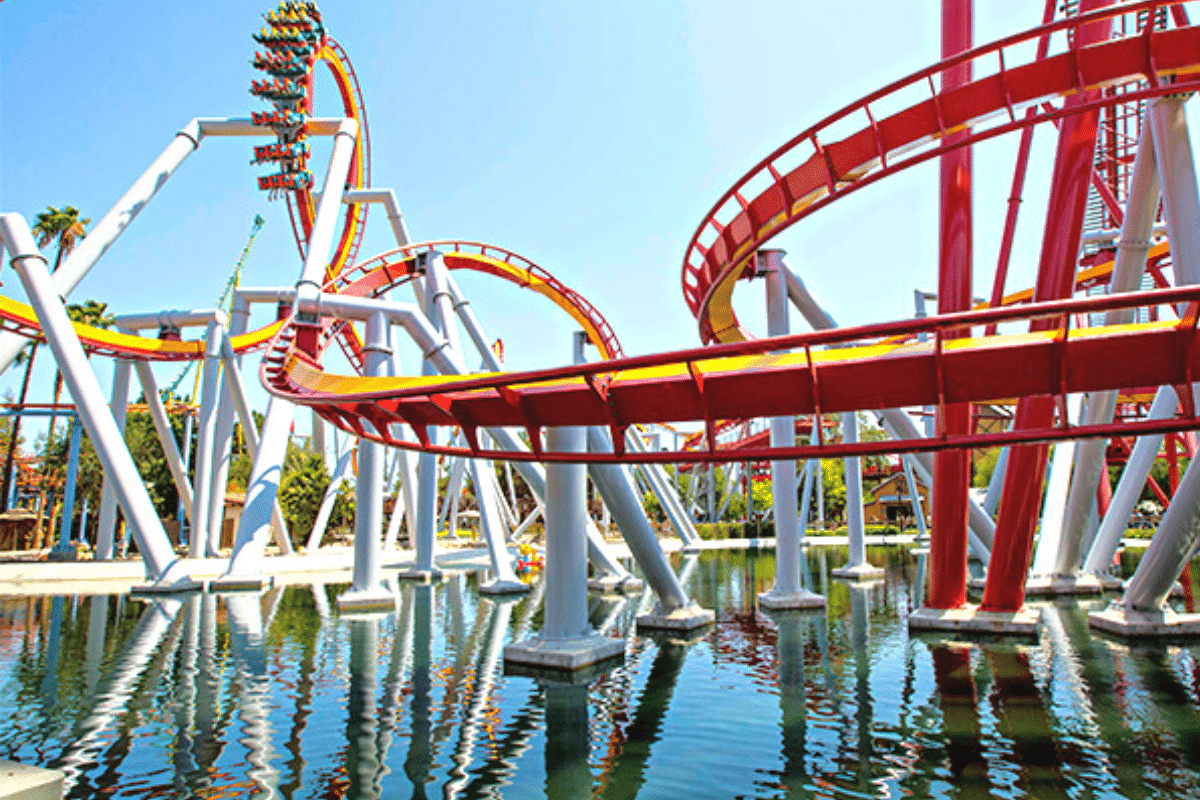 When you think of amusement parks, your mind probably automatically goes to Universal Studios, Six Flags, one of Mickey's prized Disney parks, or maybe even Cedar Point — but it's probably a given that these top 3 underrated amusement parks in the United States wouldn't come to mind.
They will now.
1. Knott's Berry Farm
Located in Buena Park, Knott's Berry Farm is the first theme park that opened in California. It began as a small berry farm but has evolved overtime into what it is today — an expansive park with multiple themed rides and experiences. One of the greatest aspects of Knott's is its incredible food. You won't want to travel outside the park for something to eat when you catch the wafting aromas of Knott's famous fried chicken dinners. And don't forget to pick up a few jars of their even more famous homemade jams to bring home.
2. Canobie Lake Park
This amusement park calls one of America's oldest cities home: Salem, New Hampshire. Canobie Lake Park opened its gates for the first time in August 1902 as a trolley park for the region's railway company. In its early history, visitors enjoyed the park's many gardens and promenades. Today, the park is owned and operated by three local Salem families and has more than 80 rides, games, and other attractions for the whole family.
3. Michigan's Adventure
Michigan is an adventure as a state. They say you're never farther than 5 minutes from a body of water here, and no matter the season — Michigan has it all. It's the perfect place to spend a vacation. Michigan's Adventure amusement park in Muskegon County is the state's largest theme park. It has more than 50 different rides and attractions situated on nearly 250 acres. WildWater Adventure is also here, as is Camp Snoopy, where visitors can meet Charlie Brown and Snoopy!
These are the greatest, most undiscovered gems of the amusement park world and our picks for the top 3 underrated amusement parks in the United States. Where will you take your family?