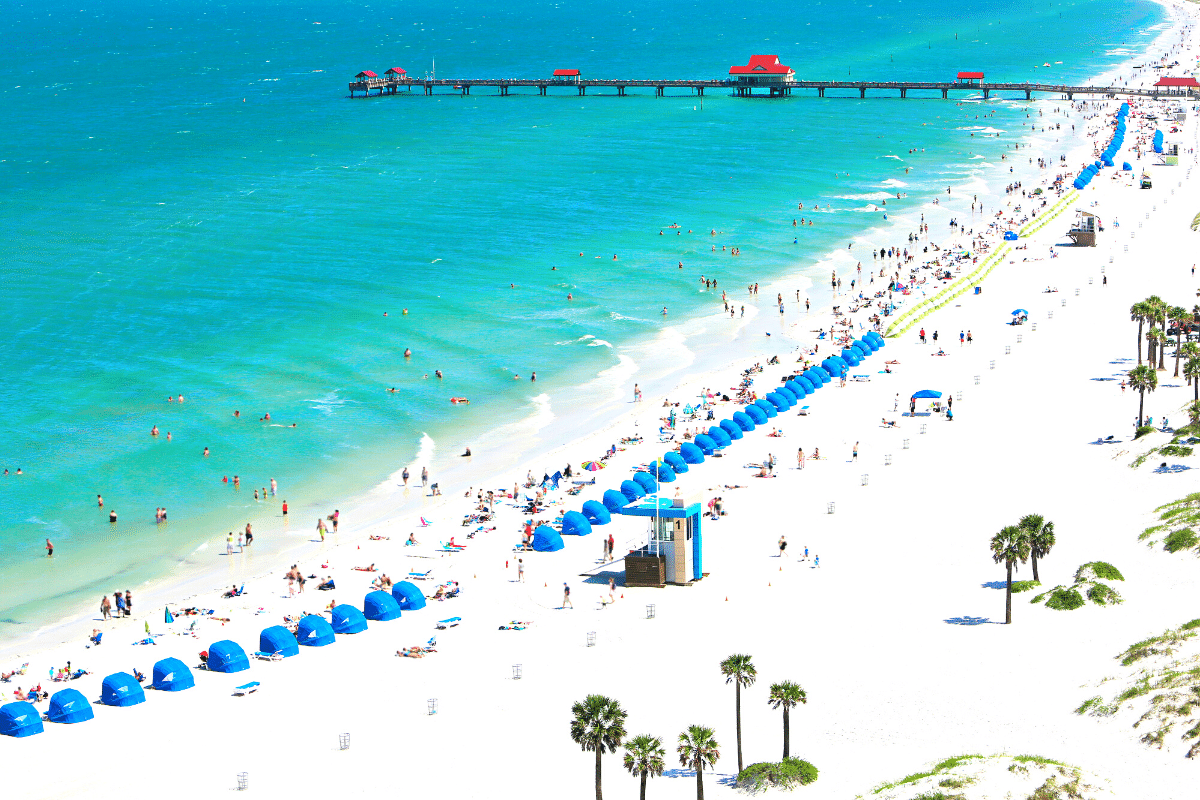 Some of Florida's best beaches are in Clearwater. The sandy shores and eclectic vibe bring in thousands of tourists throughout the seasons. You can head to a public white-sand beach or opt for the more tucked away beaches. Plus, the Gulf's waters are always warm. This is why Clearwater Beach is one of Florida's top-rated beaches. So, which beaches are the best in Clearwater?
The namesake beach of the Tampa/Clearwater area is Clearwater Beach, and it's the most popular. It has won actual awards for being Florida's best beach several times. This is your spot if you enjoy snow-white sands on a clean and well-maintained shoreline. Plus, this beach isn't just clean, it's safe, too. Lifeguards stay on duty throughout the year.
If you like the social nature of being by the water, you'll love Clearwater's lively scene. Plus, there are plenty of shops for jet ski and wave runner rentals, as well as snorkel and scuba dive rentals and lessons. If you fancy some parasailing, that's here, too.
One of the most incredible things about Clearwater Beach is that even though it's one of Florida's most popular beaches among visitors and locals, it's never so busy that it feels crowded. Well, it could be busy and you wouldn't know it — the beach stretches for nearly three miles!
Once you're done with the water, head back to your digs to dry off and change clothes, then check out Frenchy's Rockaway Grill back on the beach. This is one of the best bars on the beach in Clearwater. Plus, it's kid-friendly, with high-chairs and a kids menu. Locals vote Frenchy's the best restaurant in the area nearly every year. A favorite dish among locals and visitors alike? Try the blackened grouper.
Finally, if you're traveling with the whole family, Clearwater is one of the best options for family-friendly beach areas in the state. Because so much of what you could possibly need is right there in the shops along the water, you won't leave the beach too often.
Add Clearwater Beach to your list of upcoming travel destinations. Once you have visited, you will understand why Clearwater Beach is one of Florida's top-rated beaches.