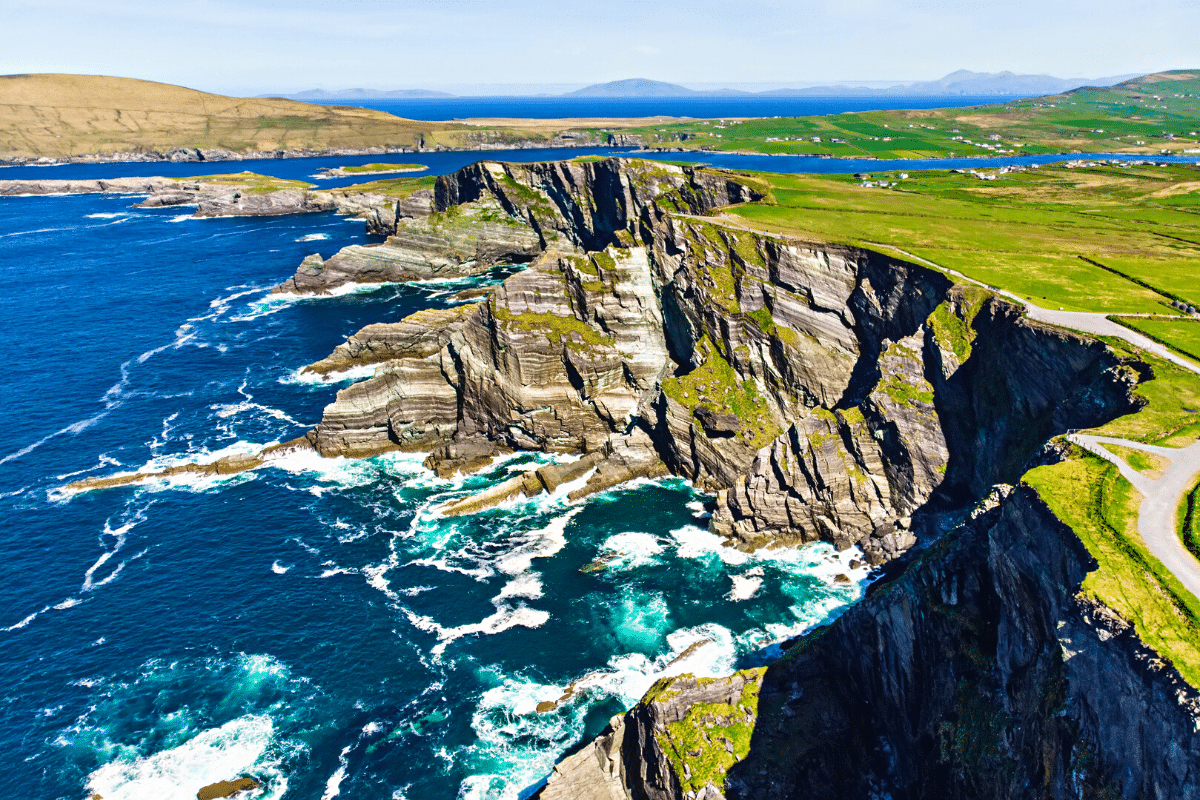 Kerry, located in the southwest of Ireland, is a county full of natural beauty and rich culture. This Irish county has everything from winding coastlines to rare whiskey. From the stunning Atlantic coastlines to the rolling green hills and mountains, Kerry is a place that truly takes your breath away.
One of the most Instagrammed attractions in Kerry is the Ring of Kerry, a scenic driving route that takes you around the Iveragh Peninsula. Along the way, you'll pass through charming villages, see ancient ruins, and take in inspiring views of the Atlantic Ocean. Make sure to stop at Molls Gap, where you can stretch your legs and gaze upon the Macgillycuddy's Reeks range.
If you're a fan of outdoor adventure, Kerry has plenty to offer. The county is home to some of the best hiking and cycling trails in Ireland, including the Kerry Way and the Dingle Way. If you prefer water activities, there are plenty of opportunities for that, too, such as kayaking, fishing, and surfing along the coast.
History buffs will find Kerry has no shortage of interesting sites to explore. The Skellig Michael, a rocky island off the coast of the county, was the site of a monastery dating back to the 500s AD. It's a challenging climb, but the views from the top are well worth the effort. Killarney National Park is another must-see, with its picturesque lakes, woodlands, and historic castles.
When it comes to dining, County Kerry has a wealth of options to choose from. From hearty pub grub to fine dining, there's something to suit every taste. Be sure to try some of the local seafood, including fresh Atlantic salmon and lobster. And, of course, no trip to anywhere in Ireland would be complete without trying some of the local beer and whiskey. County Kerry's Dingle Distillery prides itself on finding some of the most unique, rare, or just plain strange whiskey around.
Whether you're looking for adventure, culture, or just a chance to relax and take in the beauty of the Irish countryside, County Kerry has it all. If you're planning a trip to Ireland, add Kerry to your itinerary – you won't be disappointed.