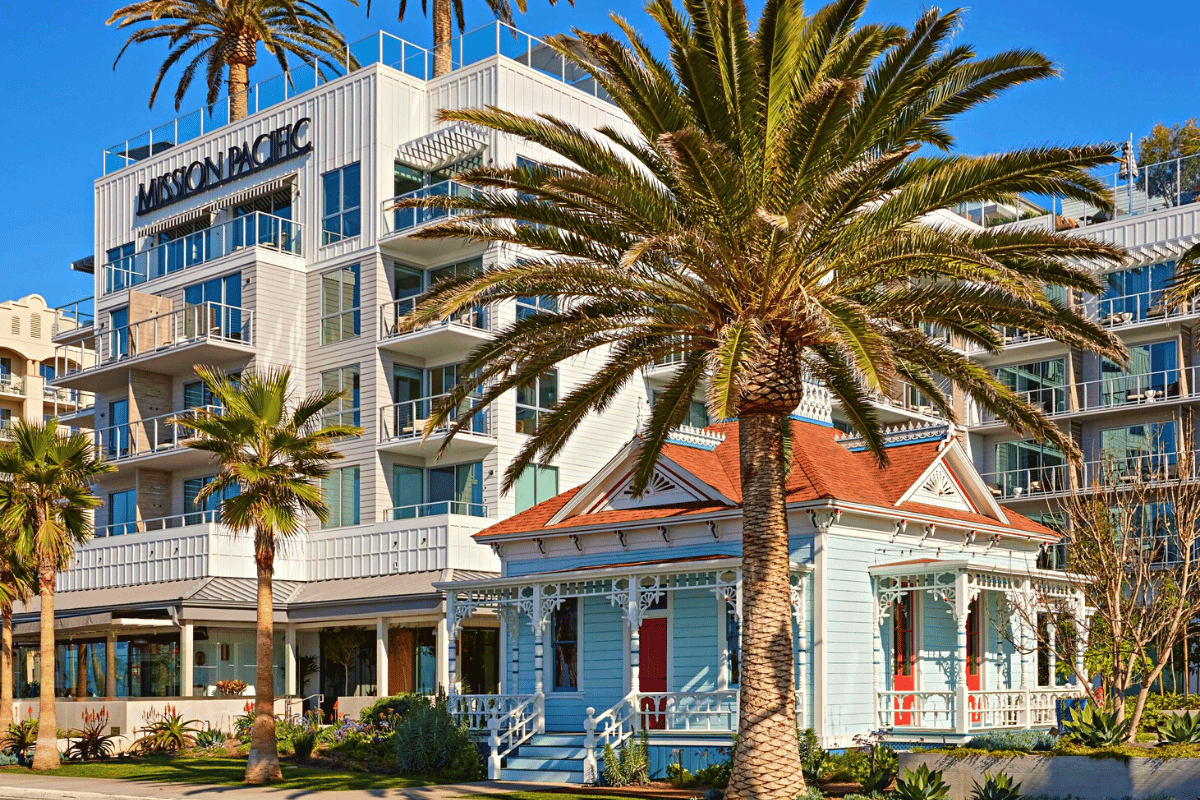 Calling all movie and nature buffs—check out these California cities. There's just something inviting about a vacation spot known for its perma-summer weather in the south and ancient, giant redwoods to the north. California is a state that's lovely in all four seasons. And these two cities are appealing no matter what type of getaway you're looking for—especially if you want to bask in some history. One location is famous for its shared name with one of the nation's greatest national parks—the other, for its starring role in a classic film.
Yosemite, California
Located southwest of Sacramento, Yosemite—and the park of the same name—is in Mariposa County, halfway between the Stanislaus National Forest and the Sierra National Forest. When the weather warms up and flowers begin blooming, it's a truly beautiful time of year. Whether you're coming for the park itself or just to bask in the glory of nature, you can do so from the Chateau du Sureau. This luxury hotel is nestled among nine acres of the Sierra Nevada range's foothills. Beginning in 2022, you'll need a reservation to visit Yosemite National Park, its History Center, and the Climbing Museum if you want to visit between 6:00 am and 4:00 pm, so be sure to plan ahead.
Oceanside, California
Heading south, Oceanside, California is about 40 minutes north of San Diego. The town is best known for its world-class surfing, its beautiful harbor, and the West Coast's longest wooden pier. Oceanside is also the star of a 1986 cult classic, Top Gun. The Graves House, which was featured in the film, has since been restored and is located on the grounds of a new luxury hotel, the Mission Pacific. Graves House has a new name now—it's the Top Gun House, set to open in May 2022 just in time for the franchise installment fans have been waiting for: Top Gun: Maverick. Not too far away is the coastal gem, the Seabird Resort, which offers beautiful views, a pampering spa, and private balconies. If you want to spend a little time away from the shore, check out Oceanside's Museum of Art or find a new treasure of your own at Tremont Collective.
Calling all movie and nature buffs—check out these California cities. Which will be added to your itinerary?