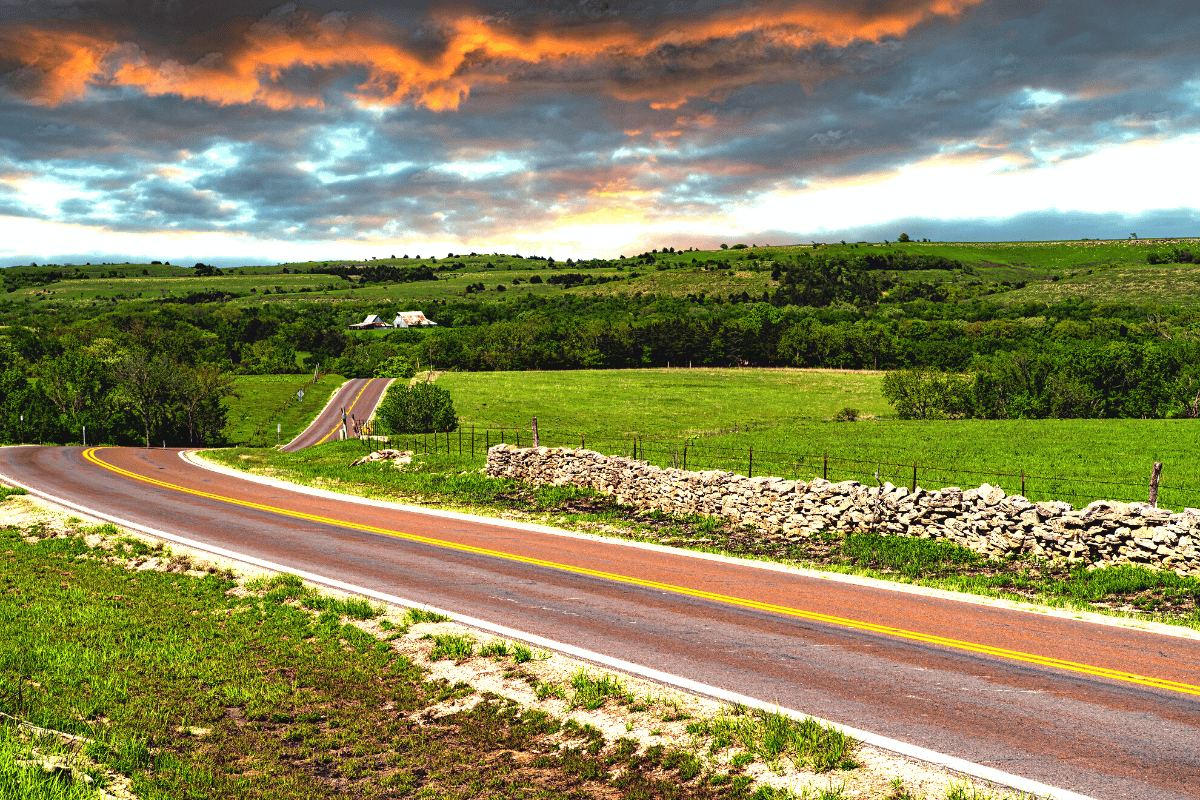 When you hear Manhattan, you probably think of bustling streets, chic shopping outlets, or that HBO show, Sex and the City. Well, this Manhattan is a bit farther south. Check out the other Manhattan!
The city pays homage to its namesake with the nickname The Little Apple—but this Manhattan is in Kansas. It was founded in 1854 by George Park as Polistra, but a paddle steamer ran aground in May 1855, carrying settlers who missed their destination by about 20 miles. The settlers had no way to reach where they were actually headed (today's Junction City, Kansas), and accepted the invitation to settle with Polistra's residents—with one condition: renamed the settlement Manhattan. Polistra's settlers agreed, and a couple years later, the city was incorporated.
In 1863, Kansas State University was founded by these same original settlers. Today, the city and the university are inherently connected, which is best observed in the Aggieville district.
North America's last remaining tallgrass prairie is known as the Flint Hills, and Manhattan is the largest city in the region. The Flint Hills stretch from north to south from Kansas's eastern area to the northern area of Oklahoma.
While the majority of this region is known for its farming, the rocky soil of the Flint Hills meant cultivation was impossible—but it's also part of its distinct character.
Manhattan's southeast area offers walking, biking, and jogging paths, and there are more than nine miles of trails along the two rivers: the Kansas and the Big Blue. The Linear Trail, which follows Wildcat Creek, is a man-made trail paved with crushed limestone—this is a local and visitor favorite, as the abundance of wildlife is surprising given how close to the city center. In fact, you'd be hard-pressed to visit and not see geese. There are eight trailheads in all, one of the most impressive being the river confluence outlook.
Finally, to see Manhattan from above, check out Wildwood Adventure Park where you can take one of seven different zipline adventures high above the hills and plains. Set up as a zipline course, the entire line takes about two hours and you'll have the opportunity to explore on foot during hikes between the ziplines.
Are you ready to check out the other Manhattan? While this Manhattan shares its name with a well-known city to the north, it's definitely one-of-a-kind.