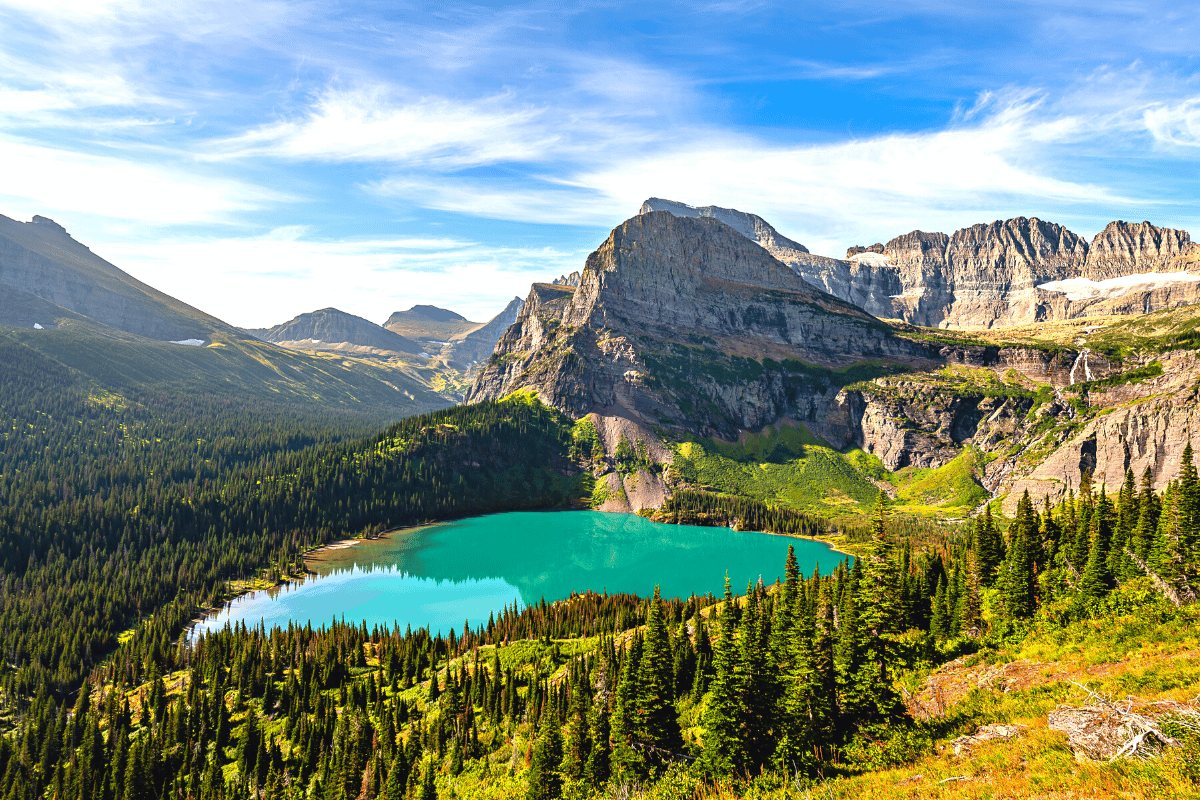 Seven-hundred miles? Yep. You can explore 700 miles of hiking trails in Glacier National Park, Montana. And over 50 of the trails are simple, one-day hikes. With so many to choose from, how do you pick? You'll likely need a permit for some of the longer hikes and staying in-park — or even near the park — requires planning up to a year in advance. But it's well worth the wait. Beautiful vistas, wildlife, glaciers, and trails await.
Going-to-the-Sun Road* connects the many park sections, and you'll find the best of the day hikes in:
West Glacier
Many Glacier
Two Medicine
While planning in advance is a must due to the park's popularity, it's also somewhat of a given — there's so much to do and see, you might only have time for a few of the hikes.
*Note: If Going-to-the-Sun Road or the North Fork area is part of your itinerary, make sure you have a reservation. The park requires reservations for these areas from the end of May through September 11, 2022.
So, how much time will you spend at Glacier National Park? Here's a guide to where to visit depending on your stay:
1 day. Just have a day to see the wonders of Glacier? Consider making the short-but-sweet hike at Baring Falls. On Going-to-the-Sun Road, look for the Sunrift Gorge Pullout Trailhead. This is an easy, 0.6-mile round-trip trail with an elevation gain of just 250 feet. It only takes about a half-hour, but this is one of the best trails in the park for those who love waterfalls but hate the crowds at Virginia or St. Mary Falls. It's only 30 minutes out-and-back, but you can make a day of it relaxing at the falls, taking photos, or having a quiet picnic. Plus, this is one of the easier hikes, making it perfect for a laid-back stroll or visitors traveling with children.
3 days. If you've only got three days for your getaway, keep your hikes planned around Going-to-the-Sun Road and Many Glacier.
7 days. If your stay will be a week or longer, plan to take in as much of Glacier National Park as possible. Take a look at this map to plan your hikes around your accommodations.
No matter where you go, there are gems to discover everywhere while hiking trails in Glacier National Park.