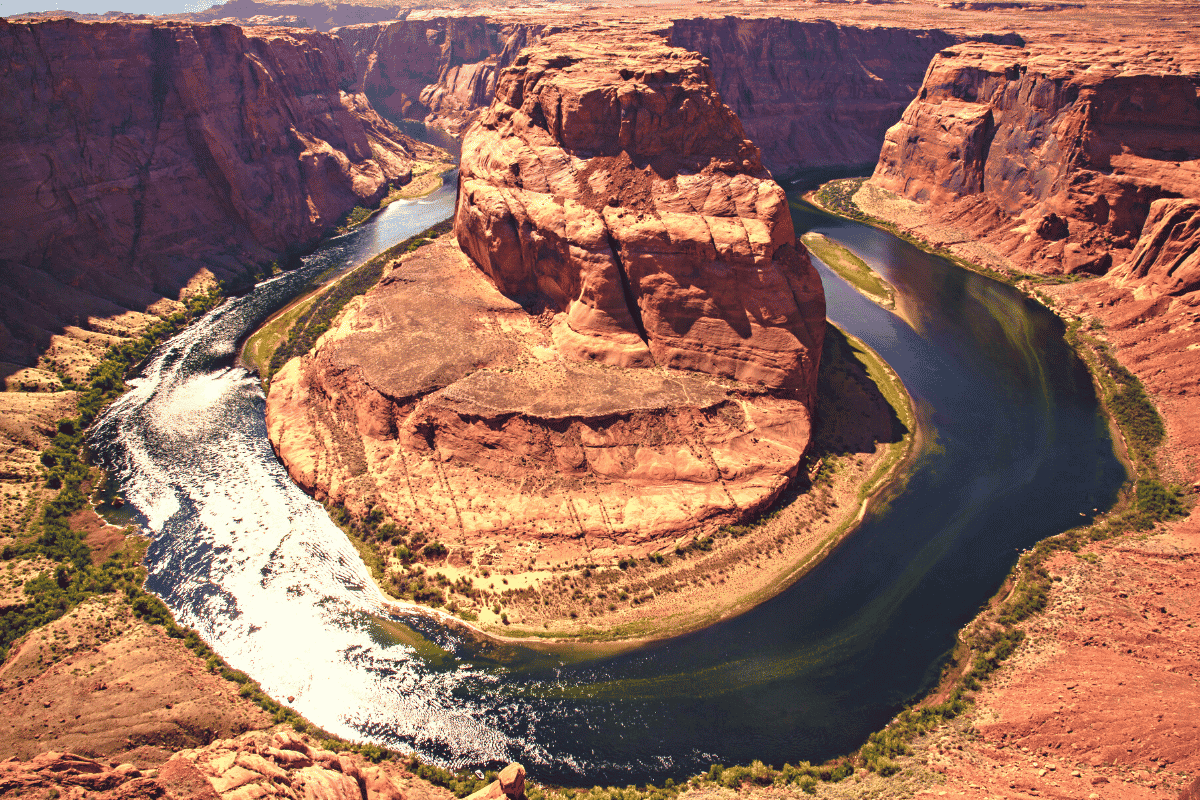 Are you looking for the best vacation destination in the U.S. for photos and views? The American Southwest is a favorite among many travelers. Some of the most extraordinary sights are in this part of the country. Yet, the spot that's perhaps most beautiful still remains a well-kept secret — Page, Arizona.
This little town is the perfect place to set up base camp for all that the Southwest has to offer. Nearby, there's Horseshoe Bend, Antelope Canyon, Lake Powell, Glen Canyon, and no less than ten national or state parks. The locals know what's up — time for you to see what your Instagram's been missing.
If you've never heard of Page, or you're researching it for the first time — hang on to your hat. Iconic destinations that have graced many an Instagrammer's page are all here in the Grand Circle. The Grand Circle is a lesser-known moniker bestowed on the cluster of over a dozen national parks, all situated around and within decent driving distance of — you guessed it — Page, Arizona. Within the Circle, you'll discover the Grand Canyon itself, Canyonlands, the Grand Staircase, and Arches National Park, just to name a few spots. After you've rafted through the Grand Canyon, explored Antelope Canyon, and rented your own houseboat out on Lake Powell, there are only 13 more stops in the immediate vicinity.
And maybe the coolest thing about Page is that, given its proximity to all these incredible experiences, it's home to innumerable guided tour operators. While it's fun exploring on your own, there's really something to be said about a guided tour, where an expert can tell you exactly what you're seeing and the history about the destination. In fact, these experts can take you to some of the most beautiful places you haven't seen on Instagram — these hidden gems are so beautiful that no one takes pics. These are the spots that A) you have to see to believe, and B) should remain Page's best-kept secrets. See you in the canyons!