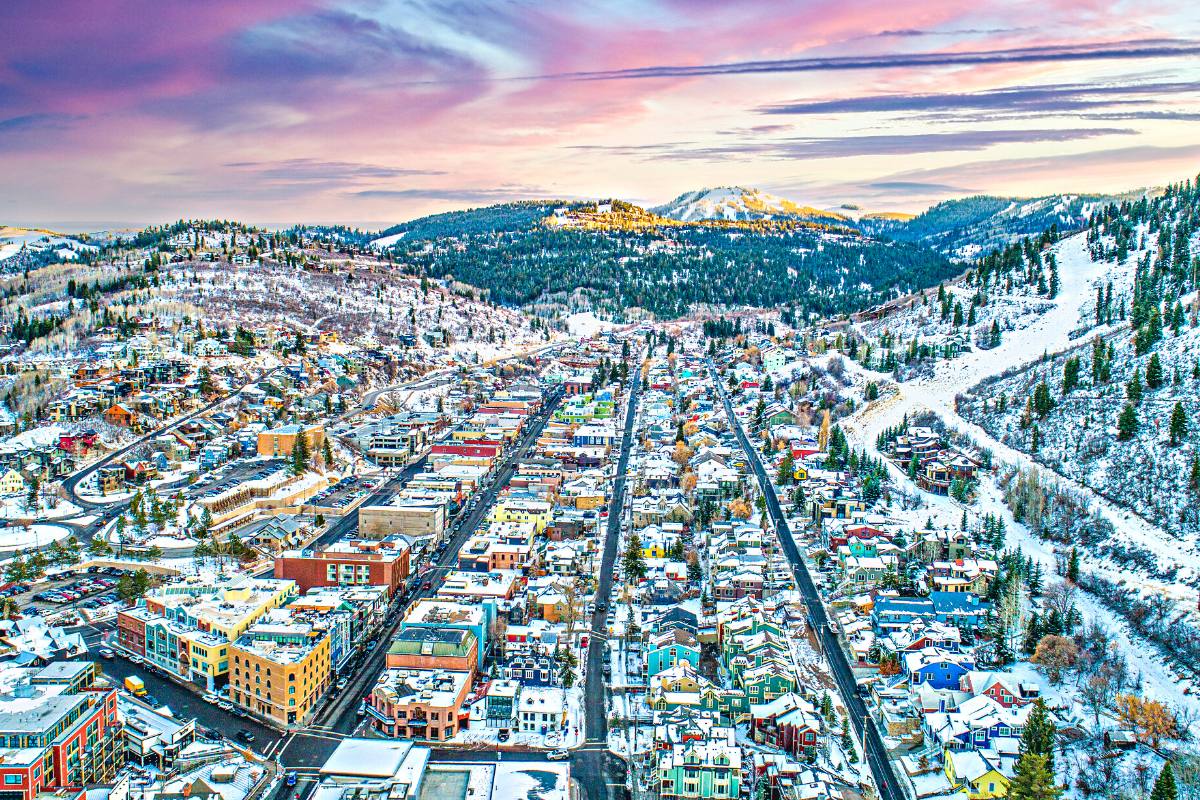 What began as a mining town and became a resort-loving tourist destination has developed a unique vibe, both laid-back and "hopping" at the same time. Let us explore why and when to visit Park City, Utah.
Park City, Utah is just a half-hour outside Salt Lake City in mountain-ski-resort-heaven. In fact, there are three such resorts all within eight miles of one another. Park City's charming Main Street is also home to historic Victorian architecture, fine dining, eclectic music and arts scenes, and plenty of designer shopping venues. Away from the middle of town, you can discover hiking trails in summer, pick wildflowers in the spring, or catch elk herds in the fall. Wintertime offers some of the world's best skiing.
In fact, the area is known to get as much as 350 inches of snow annually, affectionately nicknamed the "Greatest Snow on Earth". So, you can imagine why the locals say they came for the winter snow and stayed for the summer sun. This could have a bit to do with the endless miles of trails for biking, hiking, and riding horses, comfortable summer temps in the 80s, lack of humidity, and some of the best fly-fishing in the West. Add to all this the incredible live music and chic arts scene and visiting during the summer becomes a must—it's when all the festivals occur.
The biggest of these festivals is the one started by famous American actor, Robert Redford—Sundance Film Festival. This annual film festival celebrates indie filmmakers and is held every January. In the summertime, check out the Deer Valley Music Fest, which includes performances by the Utah Symphony on Saturdays on the lawn at the Sundance Mountain Resort, formerly owned by Redford. Finally, at the end of every summer, the Park City Arts Festival takes summer out with a bang. Every year since 1969, this festival has hosted upcoming artists and craftspeople—today, you'll find over 200 selling and displaying their works, not to mention tons of food and other entertainment, such as musical acts.
Anytime is the right time to visit Park City, Utah.