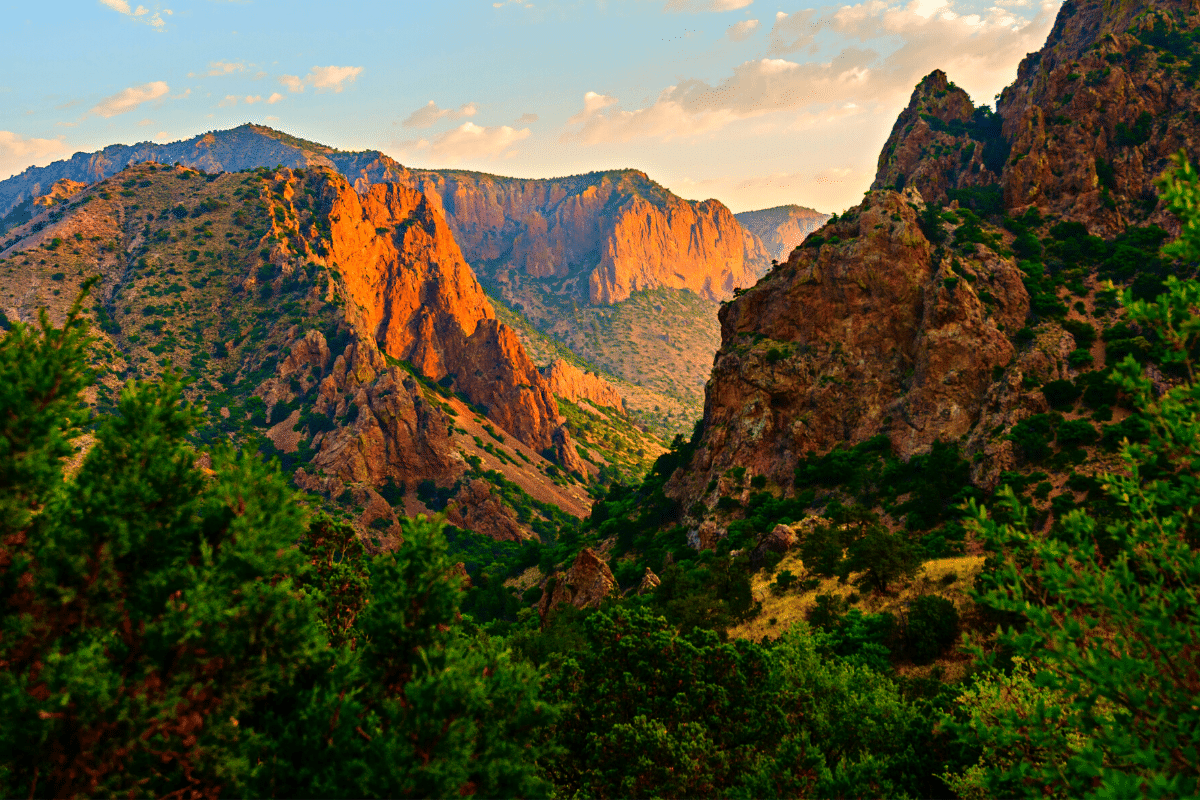 Humans have lived in the Lone Star State for around 13,000 years. Our ancient ancestors have left behind clues to their existence with several artifacts, petroglyphs, and even their earliest homes. Before humans moved into the region, it was prehistoric animals leaving footprints in the vastly, ever-changing landscapes. Today's visitors to state parks throughout Texas can view these remnants of long-ago life. Just imagine towering mountains to subterranean caves—and dinosaur prints frozen in time between. These state parks are where you'll find the best views in Texas.
Big Bend Ranch is aptly named as it's the largest park in the state. At Big Bend Ranch you can explore and experience everything a state park has to offer without the crowds. Big Bend is located in western Texas near the border with Mexico, and you can find tons of adventure here, from hiking and biking, to riding horses and whitewater rafting. Plus, Big Bend is one of the United States' International Dark Sky Parks, known for some of the best starry skies in the nation.
Next up is Inks Lake. This state park hosts some of the Precambrian era's most notable geology. The rocky outcroppings edge the cool waters of Inks Lake, offering visitors ample opportunities for rock climbing and plentiful water sports. If you enjoy hiking, you'll have to check out the nine miles of upkept hiking trails—one of which has a special bird blind so you can catch a glimpse of some of the exotic species that visit the park.
On the other side of the state is Caddo Lake State Park. Picture old, barren cypress trees covered in Spanish Moss, inviting you into the park's maze of backwater bayous, creeks, and swamps in every direction to make up over 26,000 acres. The waters are home to over 70 fish species and fishermen from around the world come here to while away the hours. You can rent kayaks or pontoons or bring your own. You can paddleboard, too, but beware—these waters are home to more than just fish. Alligators roam freely in Caddo Lake State Park.
Are you up for a bit of Texas-sized adventure?