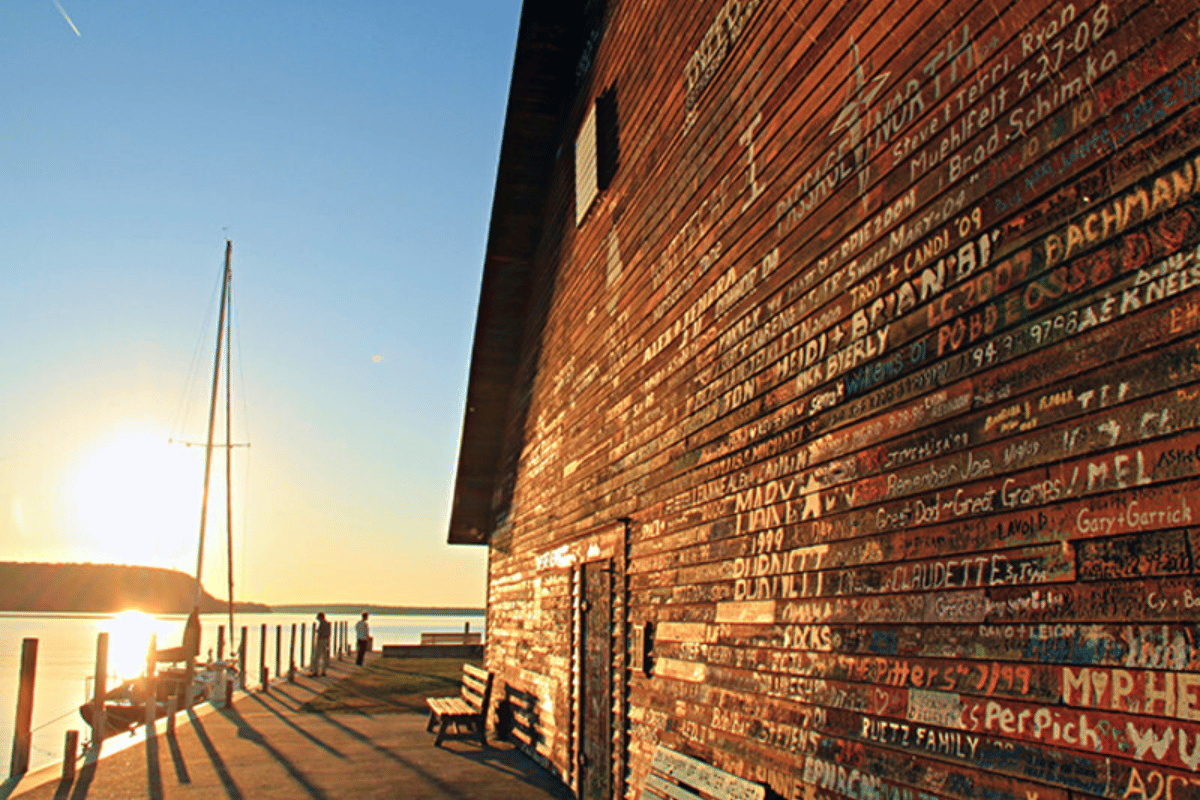 Check out these spots in Door County — The Door to Wisconsin. Sure, you might not have heard of it. But you've heard of the Midwest, and surely you've heard of Wisconsin. Door County is Wisconsin's Cheese Country. But with short summers and not always long vacations, here are some of the best places to stop on your way through the area.
Door County's got Wisconsin fanfare down to a science — of course your first stop is a cheese shop! At Renard's Cheese on Highway 57 in Sturgeon Bay (also known as County Road DK to the locals), you'll find freshly made cheese curds (they keep the freshest batches right up at the register, not in the refrigerators), and a cozy café that serves hot and cold sandwiches, deep fried cheese curds, pizza made with their very own cheese curds, ice cream, and more.
You know the cheese is good — it's Wisconsin, after all. But how 'bout their beer? Well, Door County doesn't disappoint. There are incredible microbreweries around Wisconsin, but just up the road from the cheese shop, you'll find Door County Brewing Co. Taproom & Hall is one of the absolute best. You can order beer flights in the taproom, take a six-pack to go, and be sure to review their events calendar — you never know who'll be performing in the music hall! This brewery is also located on Highway 57 down the road in Baileys Harbor.
The best spot to finish off a day of exploring around Door County is at 3083 Anderson Lane in Ephraim. It's Anderson Dock. There's no food or drink here — it's just a dock with an old graffiti-covered warehouse — but the west-facing views are phenomenal and the sunset here is one of the best in the state. It's actually quite the spot for romantics.
This is just the tip of the list of things to do in Door County, so come check us out.