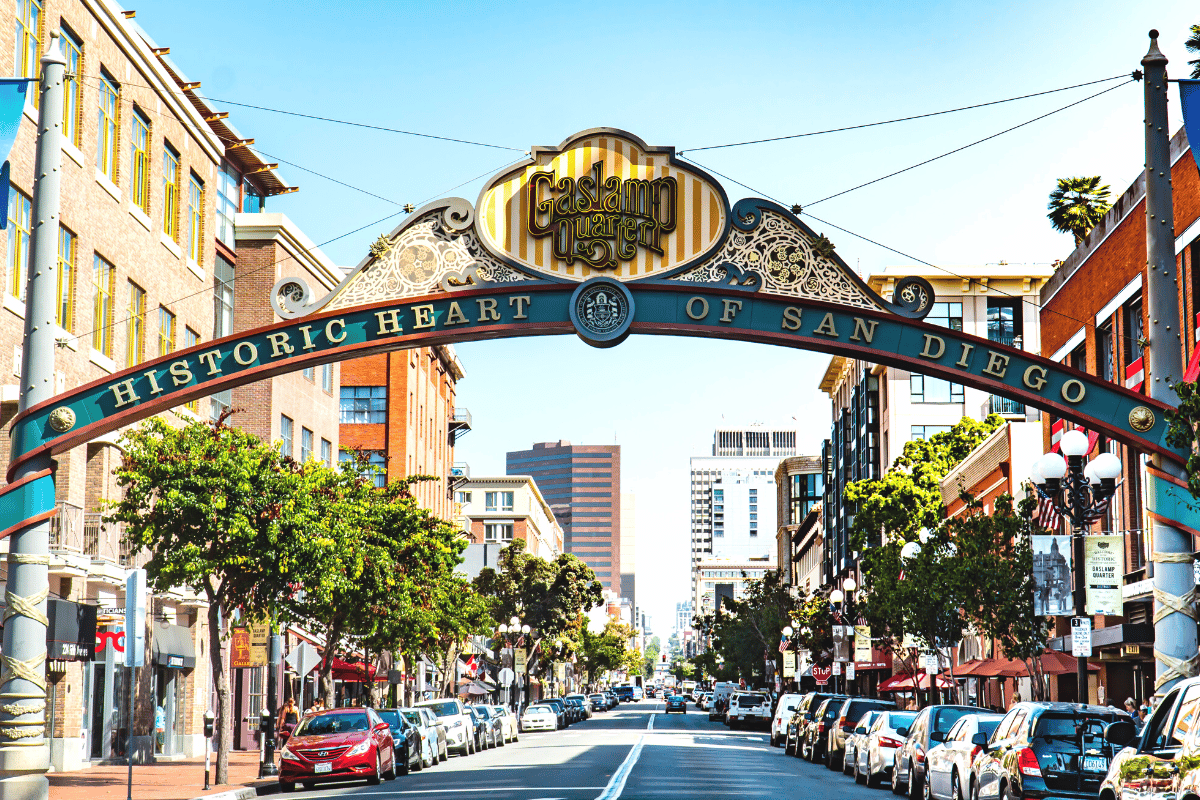 When it comes to deciding your next vacation's destination, are you looking for a small-town getaway to get back to basics, or a place with big city appeal? Why not opt for both in San Diego?
The SoCal city is among the nation's largest, but it's dotted by surrounding small towns that offer a break from the buzz. Just east of downtown is the century-old Julian. While known best for its charming shops, museums, and inns, it's also the only place in the southern portion of the state to have had a gold rush. Just north in Encinitas you'll find a beach culture much like the '50s, with chic, modern shops dotting the main thoroughfare, including locally owned coffee shops. The beaches in Encinitas can get a little crowded at times, but it's only because they're some of the region's most beautiful.
On the flip side, being in such proximity to smaller towns doesn't take away from San Diego's modern, urban life. There's enough hustle and bustle to fill several vacations. On your way to the Gaslamp District (make note: everywhere you look, you'll see this section of the city labeled as Gaslamp Quarter — no one calls it that), one of the oldest areas of the city, you'll notice the lights of NBC Studios, reminding you — you are definitely in the city. Once in the Gaslamp District, the sounds of live music from various clubs and outdoor street performers hoping for a big break blends into a song all its own. Nearby in Little Italy, the lively urban feel is punctuated by boutique shops, hotels, and outdoor dining.
And for visitors whose mantras are "go big or go home," enjoy the international vibe of San Diego's proximity to Baja California — two countries in one getaway. The border offers access to Tijuana and other exciting border towns with rich culture, history, artistry, and dining.
Small-town charm or big city vibe, San Diego is truly a best of all the worlds kind of destination.