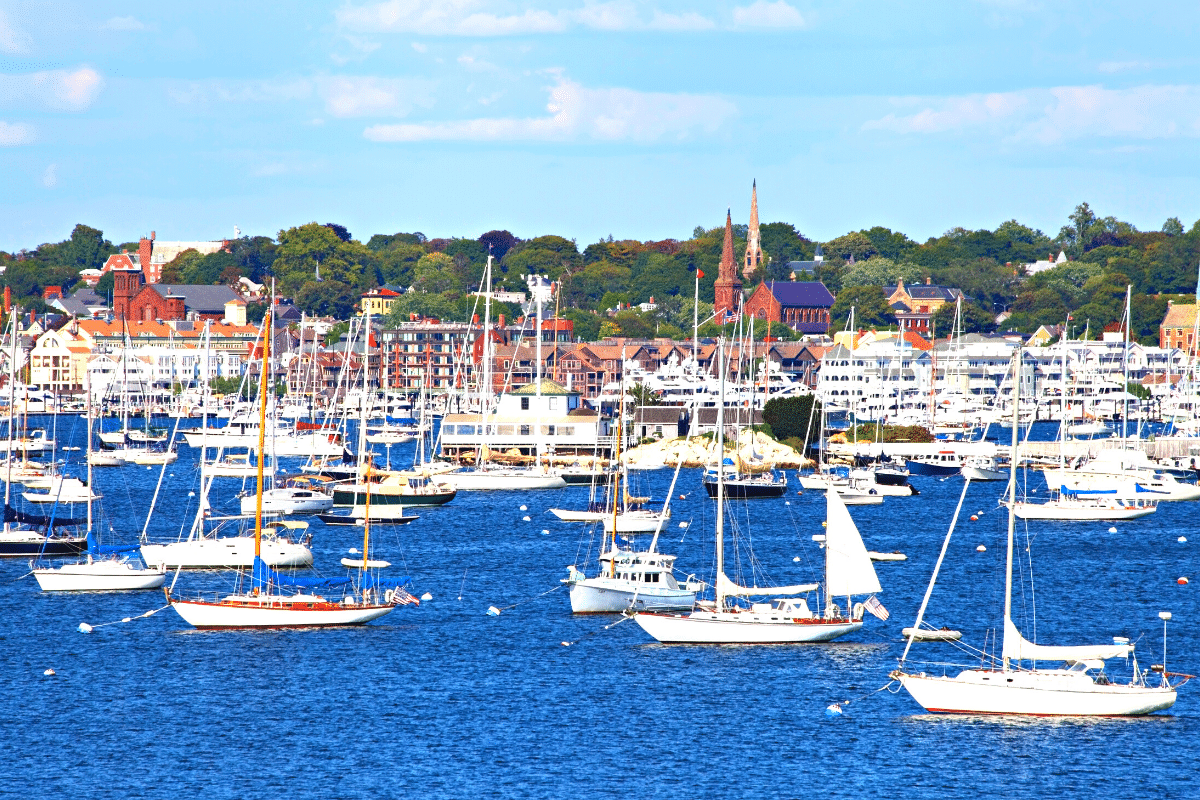 Newport, Rhode Island hugs the southern shores of Aquidneck Island and offers the ritziest escape for people of all walks of life. Ladies taking a weekend girls' getaway enjoy shopping the upscale spots along Thames Street. During regatta season, you'll find sailing crews taking over Narragansett Bay. All this luxury aside, you'll also find a fancy simplicity—think laidback days at the beach and casual seafood brunches. There are many reasons to come relax in Newport, Rhode Island.
But perhaps the greatest draw of Newport is its 1800s-style summer homes along the shoreline and the downtown's colonial-era architecture that gives the town an Old-World appearance.
The richest-of-the-rich have moved away, but their luxury mansions remain and are now open for public tours. This is thee special occasion spot—think of girls getaways, bachelorette parties, second honeymoons, etc. You'll love the elegance of this seashore town. But it's much more.
The 3.5-mile stroll along the shoreline will snake you through some of the area's grandest-ever backyards of the town's glamorous mansions. A lot of Newport's visitors begin near Easton's Beach or at The Breakers and move south toward Bailey's Beach. The Breakers is perhaps Newport's cream of the crop. Cornelius Vanderbilt II commissioned its building in 1893. This "summer home" is the classic Renaissance style so well known for its time. It's very much like Northern Italy's palaces. In fact, stepping inside, you'd be forgiven if you thought for just a moment you'd somehow traveled through time to the opulence of Italy—Italian marble, ceilings of ornate gold, and precious gems like diamonds and rubies actually affixed to the walls.
On the walk, you'll see other glorious homes, such as Marble House or Rough Point. These mansions are stark reminders of just how lavish living was for the some of the wealthiest of America's industrialists in the 1800s and early 1900s.
Bear in mind, this is one of the most beautiful hikes you'll ever take—but the terrain is a bit treacherous along the southern portion of the trail. If you can finish, though, you'll be met with some of the best views of Newport you could imagine.
Ready to experience it all? Come relax in Newport, Rhode Island.