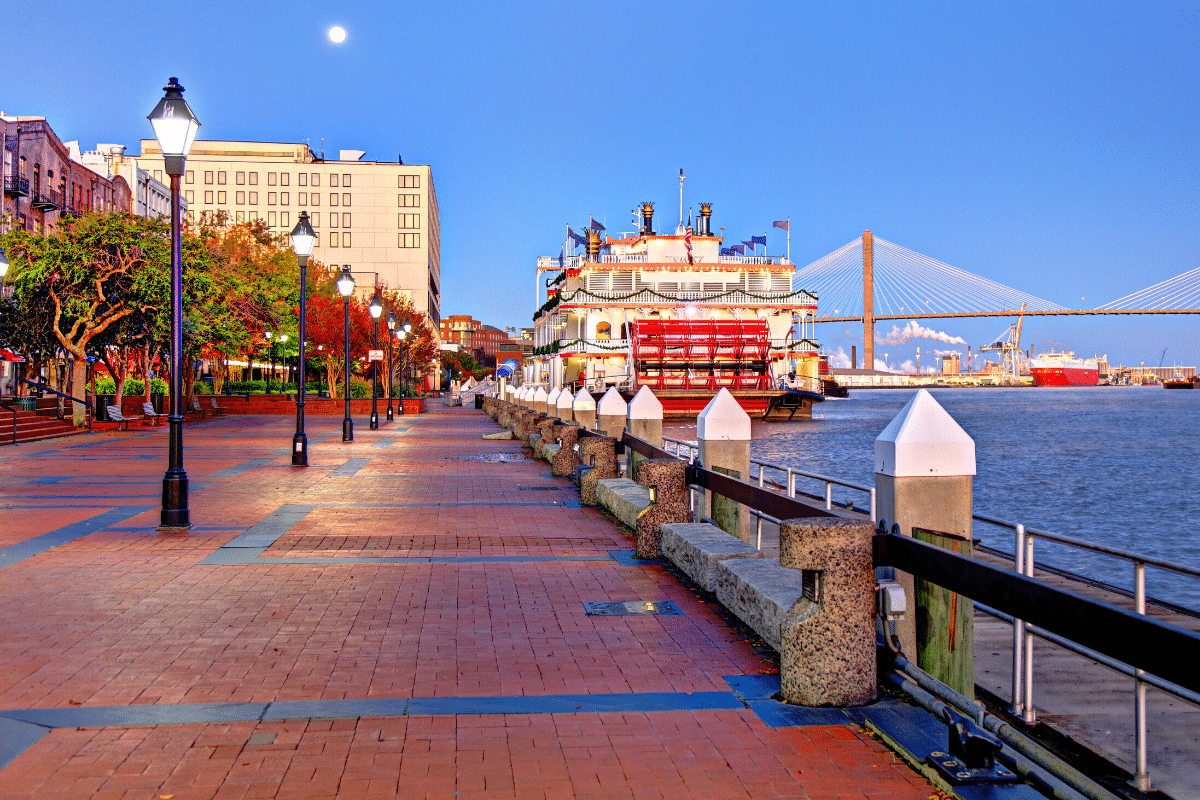 When you think of Savannah, you probably picture images of grand plantations and southern charm—and you wouldn't be wrong. But one of the greatest things about Savannah is the way in which it's laid out in an easy-to-navigate grid pattern. In fact, today's grid is the exact same layout as when the city was founded in 1773. The grid pattern makes Savannah's Historic District a walkable tour you can take on your own—but beyond the District, the city becomes greatly residential and more spread out, making a guided tour a fantastic option. But back to the neighborhoods—where should you start?
No visit to Savannah would be complete with a visit to the city's Historic District. Located in the city center, this space is exactly as you might picture it—architecture from the time of the Civil War, perfectly preserved like a time capsule. Some of the most noteworthy places include Andrew Low House (more on that below) and Andrew's daughter-in-law's childhood home, the Juliette Gordon Low House. Juliette Gordon Low founded the famous Girl Scouts of America. After exploring the city's homes and architecture, you can relax in Forsyth Park or rent bikes and ride through the park's many trails. Forsyth Park is on the southern edge of the Historic District.
Next, make your way to the city's Riverfront District. Riverfront is located on the northern edge of the Historic District and, like its name suggests, is the neighborhood that snakes along River Street on the Savannah River. At one time, this area was completely abandoned because of an outbreak of yellow fever. Today, it is a chic arts spot and a bustling area of commerce. You'll find several dining establishments, souvenir shops, and an incredibly vibrant nightlife.
Back to the city's historic homes. These period masterpieces are a highlight of any visit to Savannah. The city takes great pride in preservation efforts, and one of the city's most popular homes includes the Andrew Low House. The home is located at Lafayette Square by the river. The home was constructed in the mid-19th century and has since been passed down through the family's generations. The house is filled with antiques and is open to the public. Andrew's daughter-in-law, Juliette, also lived here and it is here that she founded the Girl Scouts.
What memories will you take with you from your visit to the best neighborhoods in Savannah?