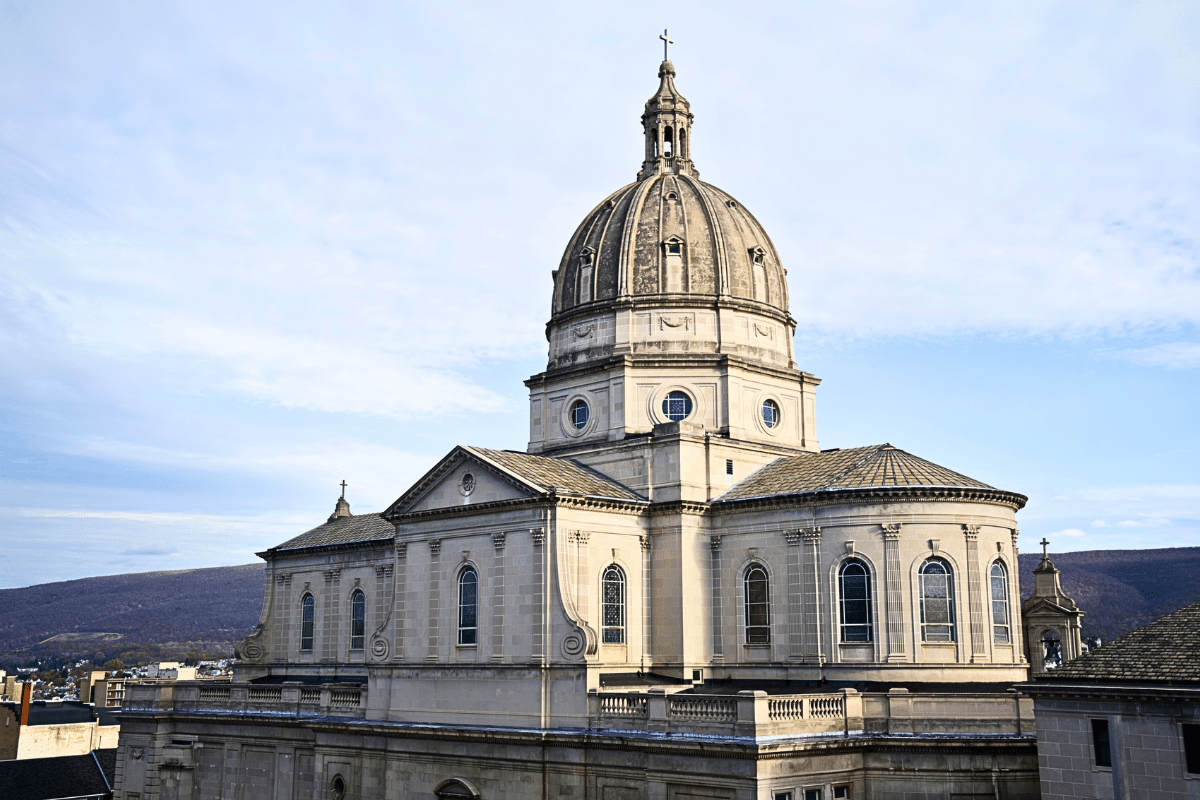 Altoona is a charming city nestled in the Allegheny Mountains of Pennsylvania. The city presents diverse recreational activities and visitor attractions that offer many wondrous memories for your next vacation. Historic trails and a cathedral inspired by the Renaissance round out this Pennsylvania city. Notably, the city has many popular railway attractions with a rich history in locomotive milestones.
Check out the Horseshoe Curve
Established in 1854 to provide transportation around the steep Allegheny Mountain slopes, the Horseshoe Curve remains an iconic railroad track that winds through the Altoona hillside. Over 50 trains pass by the curves daily, providing passengers with an awe-inspiring view of therapeutic greenery and a serene reservoir below. Horseshoe Curve is a national historic landmark that every train lover might consider visiting at least once in their lifetime.
A vast open area offers an unobstructed view of trains passing by the Horseshoe Curve. The viewing area allows you to sit back, relax, and admire the historical marvel and the breathtaking mountainous scene.
Visit a Renaissance-inspired Cathedral
Altoona's Cathedral of the Blessed Sacrament is a remarkable sight. Constructed in the 19th century, the church features awe-inspiring renaissance revival architecture. The cathedral's impressive dome stands almost 200 feet high and features distinct artistic elements inspired by the churches of Rome and the Vatican City.
The cathedral offers a unique opportunity to snap some photographs that will transport you to the cobblestoned paths of Italy.
Have Fun at Lakemont Park
Lakemont Park is an iconic attraction that has thrilled visitors for nearly 130 years. The theme park features over 30 fun-filled attractions, from cute water rides like the Lake Monster Paddle Boats to the challenging Skyline Rollercoaster. Lakemont Park never fails to bring a smile to visitors of all ages.
Historic trails and a cathedral inspired by the Renaissance round out this Pennsylvania city. Whether trekking the natural trails or catching a train, you'll have fun exploring the pristine Altoona landscape on your next getaway!