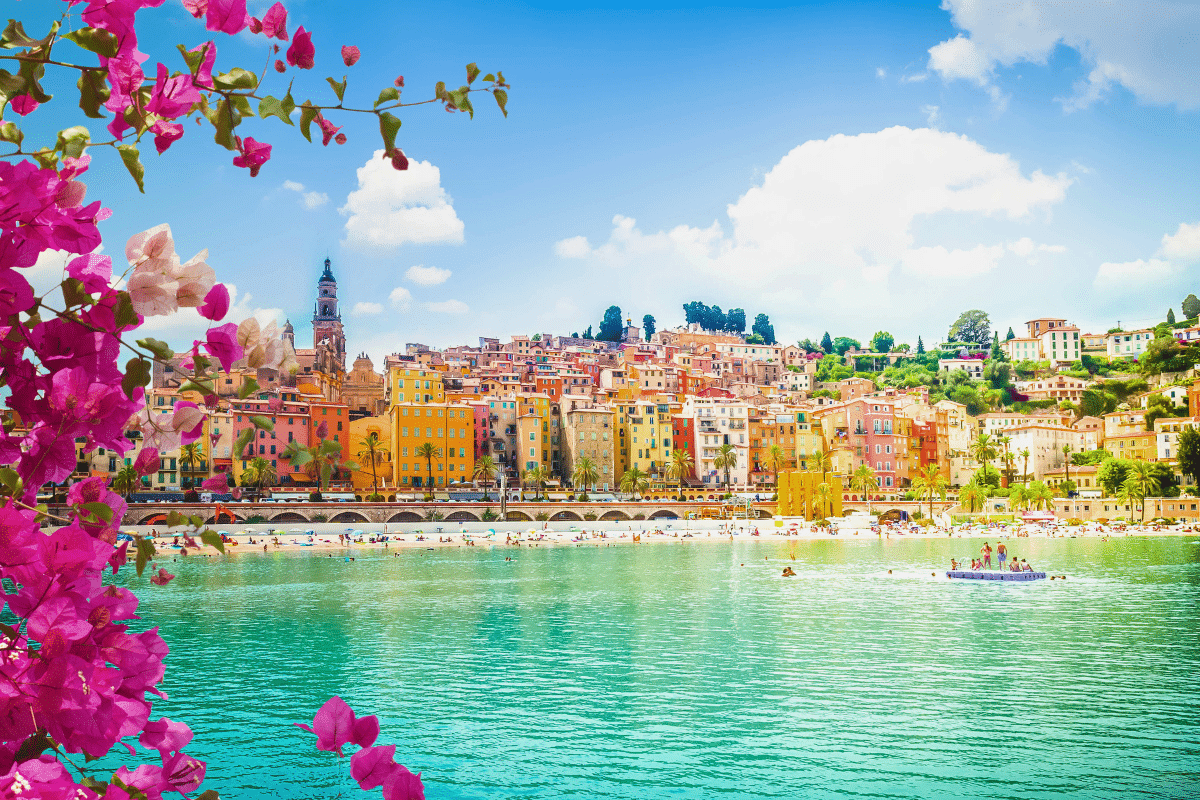 Menton. It's not a typo — it's the pearl of the French nation. You'll hear all about the Pearl of France at the mention of this town's name.
Visiting Menton is an experience that words can't entirely capture. Imagine breathing fresh ocean air with just a touch of citrusy scent wafting from nearby lemon trees. These scents meet soft pastel colored homes and well-maintained Baroque architecture, giving the whole scene a quality of muted paradise — a moment you'd freeze and save in a bottle if you could.
The streets are narrow and winding, rich with history completely charming. Menton is an authentic time capsule of a different era — it's classic French Riviera and not as overcrowded as its nearby neighbors, like Nice or Monaco.
More than just a scent in the air, those lemon trees are a giant slice of the culture here. Locals will tell you Menton is the warmest place in the whole Riviera — with nearly 11 months of sunshiny days every year, it's entirely possible. This rare microclimate just happens to produce the perfect growing season for lemons. And the trees aren't cultivated on a single lemon farm or anything of the sort. Menton's lemons are everywhere! Lemon trees grow in the city parks, along those narrow streets, and stretching far out into the French countryside.
A fun activity (or shopping spree?) to add to your itinerary is to see how many lemon-infused items you can find to bring home. Local favorites include lemon liquour that's sweeter than it is sour, olive oil infused with lemon that only needs a dash of pepper atop salmon, and, in the non-food category, lemon lotions and soaps lovingly handcrafted by local artisans.
But the reason Menton is called the Pearl of France? The city looks out into the beauty of the blue Mediterranean Sea, encapsulated by a "shell" of snow-covered mountains — Menton, the pearl. And Menton's Old Town is to Menton what Menton is to France: a bright, sparkling gem of gems tucked in the core of the pearl of pearls. Prepare to be stunned by the medieval architecture and amazed when you realize this is the part of Menton that pirates founded in the long-ago 1200s.
If you wonder where in the world you should go on your next vacation, think of Menton. You'll hear all about the Pearl of France at the mention of this town's name.