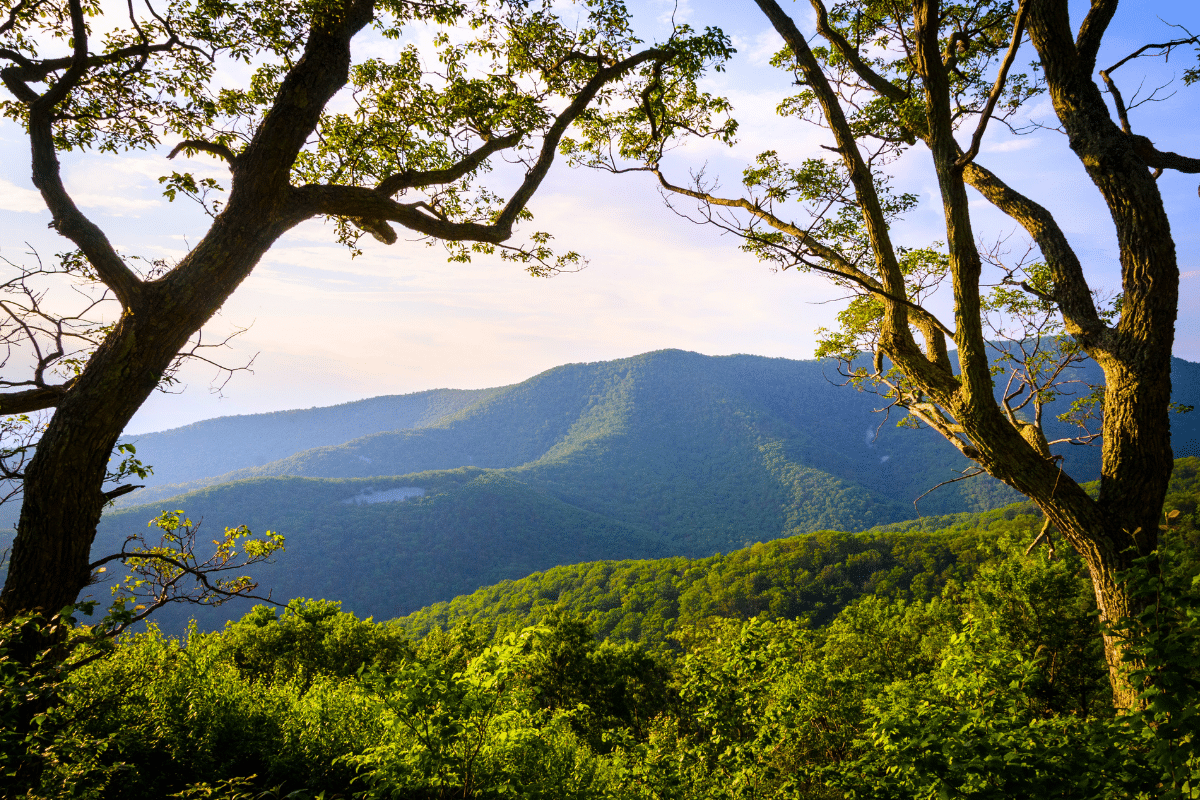 Fancy yourself a true-blue nature lover? Then you'd love sightseeing at Shenandoah National Park. The park's natural landscape extends along the Blue Ridge Mountains in Virginia, spanning over 806 hectares. Visitors can expect hours of fun and adventure taking in spectacular sights with trekkable paths and camping sites.
Hike Old Rag
The Old Rag Mountain is a must-see attraction in Shenandoah. You can choose to trek the mountainous area via the Saddle, Ridge, or Ridge Access trails. Also, you'll need to book an Old Rag day-use ticket in advance for entry. These tickets are separate purchases from the park entrance tickets.
Old Rag stands at an impressive 3,284 feet and remains one of the most popular hiking spots in Shenandoah. Note that the Old Rag trails are quite challenging with multiple steep bends, but the climb is highly rewarding. The mountain's exposed summit offers panoramic photography opportunities not to be missed.
Camp Along Scenic Routes
Shenandoah offers over 196,000 acres of backcountry for campers seeking closeness with the wilderness. The vast parkland provides several water sources for your camping needs throughout the Appalachian Trail and Skyline Drive, which runs for 105 miles along the crest of the Blue Ridge Mountains.
Visit Informative Exhibitions
The popular parkland presents a wide range of informative exhibitions of its history and ecological diversity. Some top places of interest include the Massanutten Lodge and Rapidan Camp.
Rapidan Camp served as the retreat for former President Herbert Hoover and First Lady Lou Henry Hoover, and his hunting cabin has been kept intact as an exhibit. You can enjoy guided tours in the area during the fall and summer. Massanutten Lodge features a unique exhibition that tells the life story of prominent women who lodged in the 1920s, and who challenged social limitations at the time.
Shenandoah National Park has been a top tourist spot in Virginia known for its timeless beauty. While the hikes might prove demanding for beginners, you could always opt for the scenic drive option for awe-inspiring roadside overlooks. No matter what you choose to do, you won't be disappointed when you go sightseeing at Shenandoah National Park.