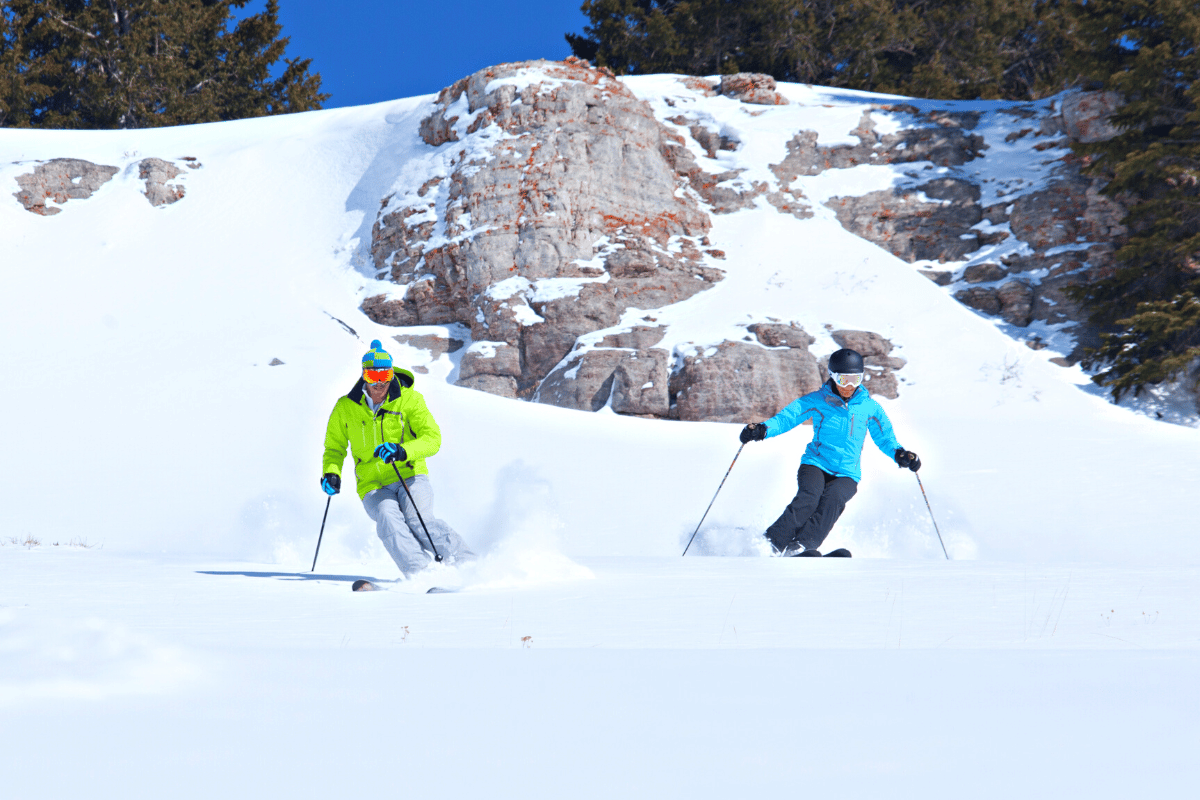 Getaways to the great outdoors are pretty epic, especially if you can throw in some snowboarding or skiing on the slopes. We took a look at online reviews, insider knowledge, and this year's expectations for snow courtesy of the Farmer's Almanac, and created a list of the top four best skiing destinations for you to break out your skis and boards in. Below are the 4 best skiing destinations for this year (including health protocols).
1. Big Sky, Montana
Big Sky, Montana is one of those places where the snow is always deep but warming up is never far away, whether it's in the lodge in front of a crackling fire or soaking in the heat of a natural thermal spring. Big Sky Resort is taking reservations for the upcoming winter season. Be advised — masks are required in all indoor locations but vaccinations are optional.
2. Stowe, Vermont
In Vermont, it can seem like winter is the longest season, but for lovers of winter sports, Stowe is heaven. Stowe Cidery and Taproom is the place to be after a long day on the slopes, but masks are still required in indoor locations, gondolas included, and children and adults aged 12 and older must be vaccinated and able to show proof in order to dine in resort restaurants. Make a note to bring your credit or debit card because the resorts and some businesses are not accepting cash at this time.
3. North Conway, New Hampshire
North Conway in New Hampshire is another ski destination starting to appear on the radar of snow and winter sports lovers. Health protocols vary widely between resorts so check with your accommodation provider to find out what you'll need before arrival. Pack masks so you don't find yourself in a pinch. Plan to stop in at Zeb's General Store for some New England Clam Chowder, maple flavored foods, and other souvenirs.
4. Vail, Colorado
Vail, Colorado, is always a shoe-in when it comes to winter sports destinations. This year is promising to be a good one in the snow department. In Vail, like in other popular destinations, masks have to be worn in all indoor venues. Like Stowe, Vermont, Vail is also requiring vaccination proof to enter restaurants and no cash is accepted at the resort. Insider tip: If you want to grab lunch in a hurry so you can get back out on the slopes, most of the resort's ski lesson groups dine at Midvail, so opt for Wildwood Smokehouse instead.
Where will your skis be shredding the snow this season?