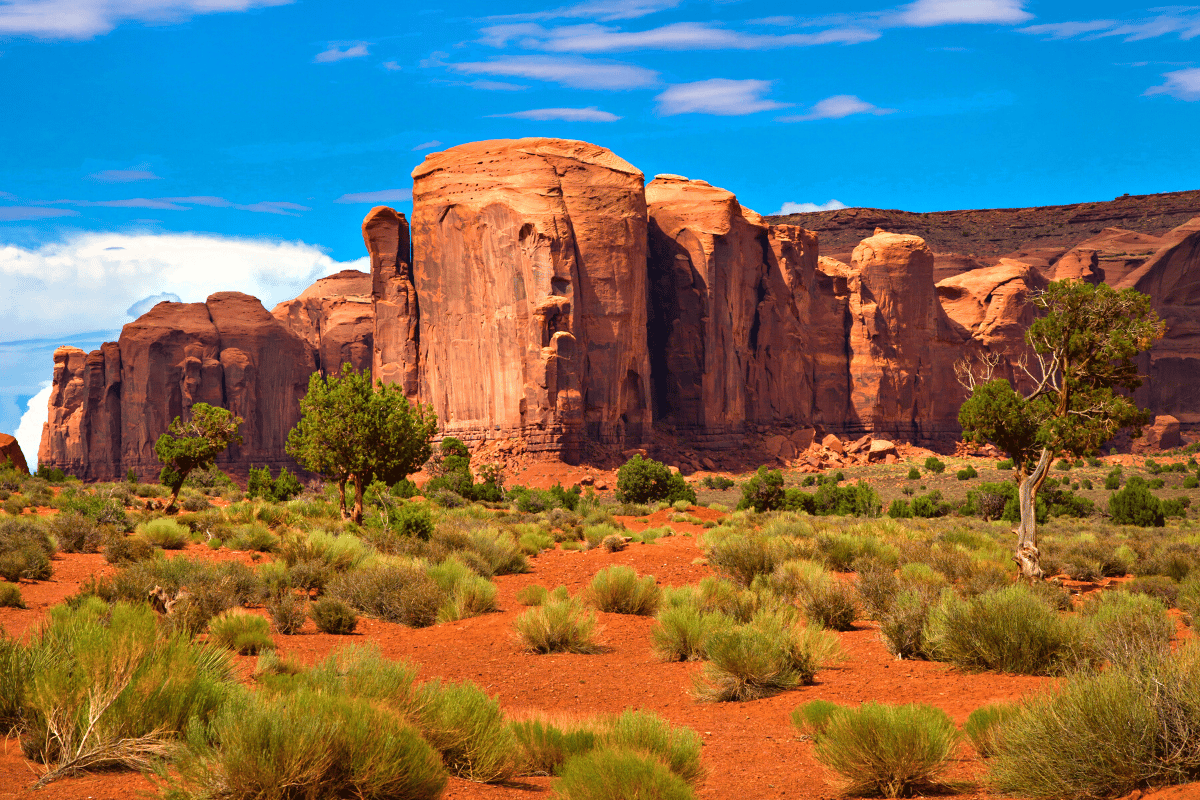 If you've ever been to Vegas — whether you drove or flew in — you know: It's surrounded by desert. People always head for the Strip, but there's a whole lot to Vegas outside of casinos and makeshift wedding chapels. In fact, just 30-minutes outside the flashing lights is a whole world just waiting to be discovered. Meet the Las Vegas hiding right under your nose.
In 1935, Valley of Fire State Park became the state's first park. It's also its most beautiful. It's a whole other world of hiking trails through colorful rock formations, petrified forest, and petroglyphs over 2,000 years old. Hiking trails are numerous, and they all lead somewhere that will take your breath away. Valley of Fire is about 60 minutes outside downtown Las Vegas, so if you were heading to Zion, this is a perfect stop to add to your itinerary. In fact, if you've ever seen the movies Casino or Austin Powers, you'll immediately recognize the landscapes. Finally, if you're not in the mood for hiking, no worries — there's a scenic drive that loops the park's entirety, and you'll get to see several of the main attractions.
And speaking of attractions, Gold Butte National Monument is maybe one of the most iconic spots in Nevada that you've never heard of. The site covers 300,000 acres and is considered a sacred place of the Paiute Indians, both the Las Vegas and Moapa Bands. There are petroglyphs illustrating humans dwelling in the region going back over 12,000 years. These vividly colored paintings highlight what life must have been like then. The scenic drive through Gold Butte Monument is 62 miles long but unpaved, meaning prepare to spend at least five hours looping through one of southern Nevada's most remote stretches. Along the way, you'll see a sinkhole more than 100-feet deep known as Devils Throat, a mining town that saw its heyday in the early 1900s that's long been abandoned, and even what were once Jurassic era sand dunes, fossilized over time into the multi-colored caves you see today.
It's a good idea to drive a 4×4 vehicle here as the terrain is rather rough. It's also not uncommon to get a flat tire — or two. Having more than one spare tire is recommended.